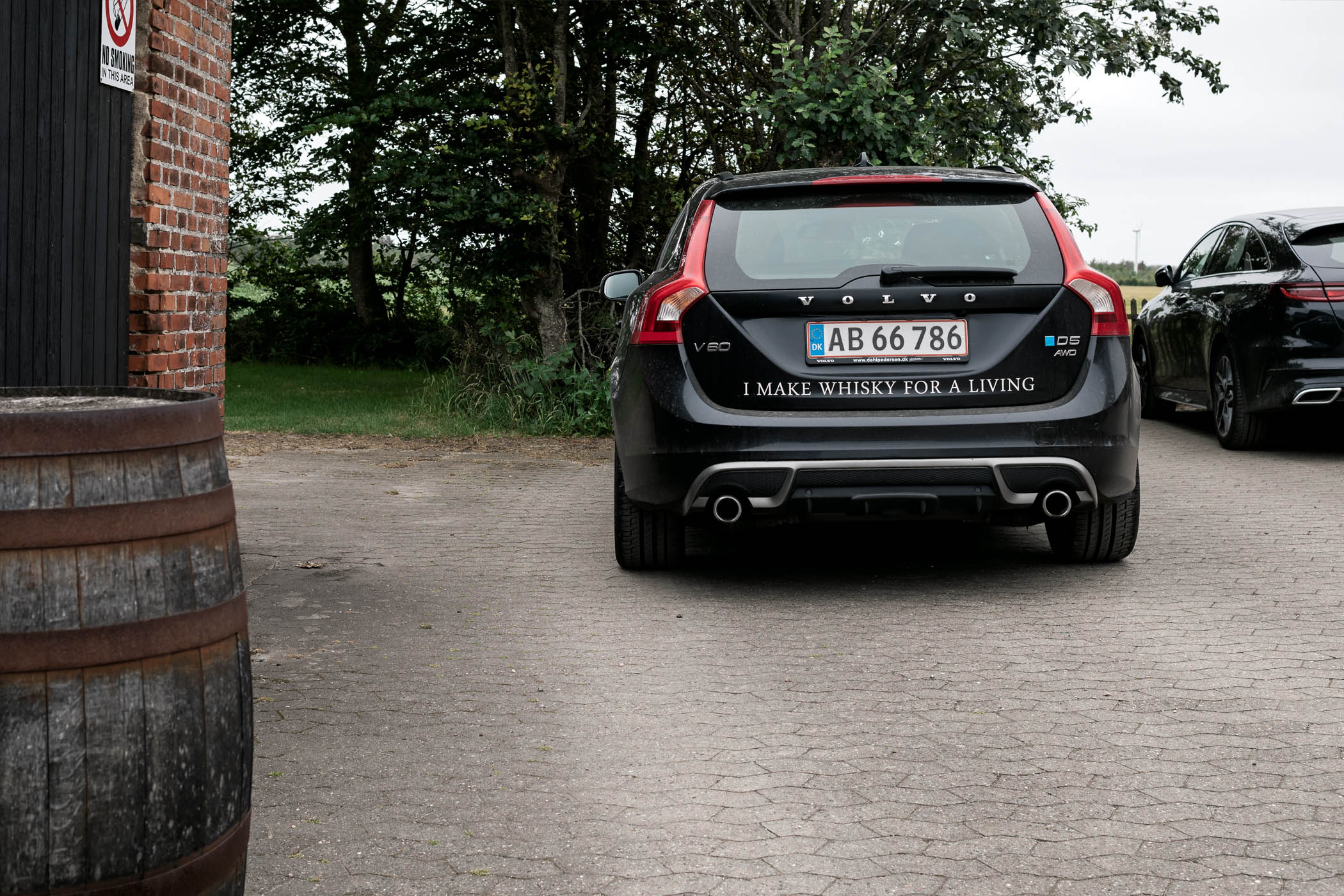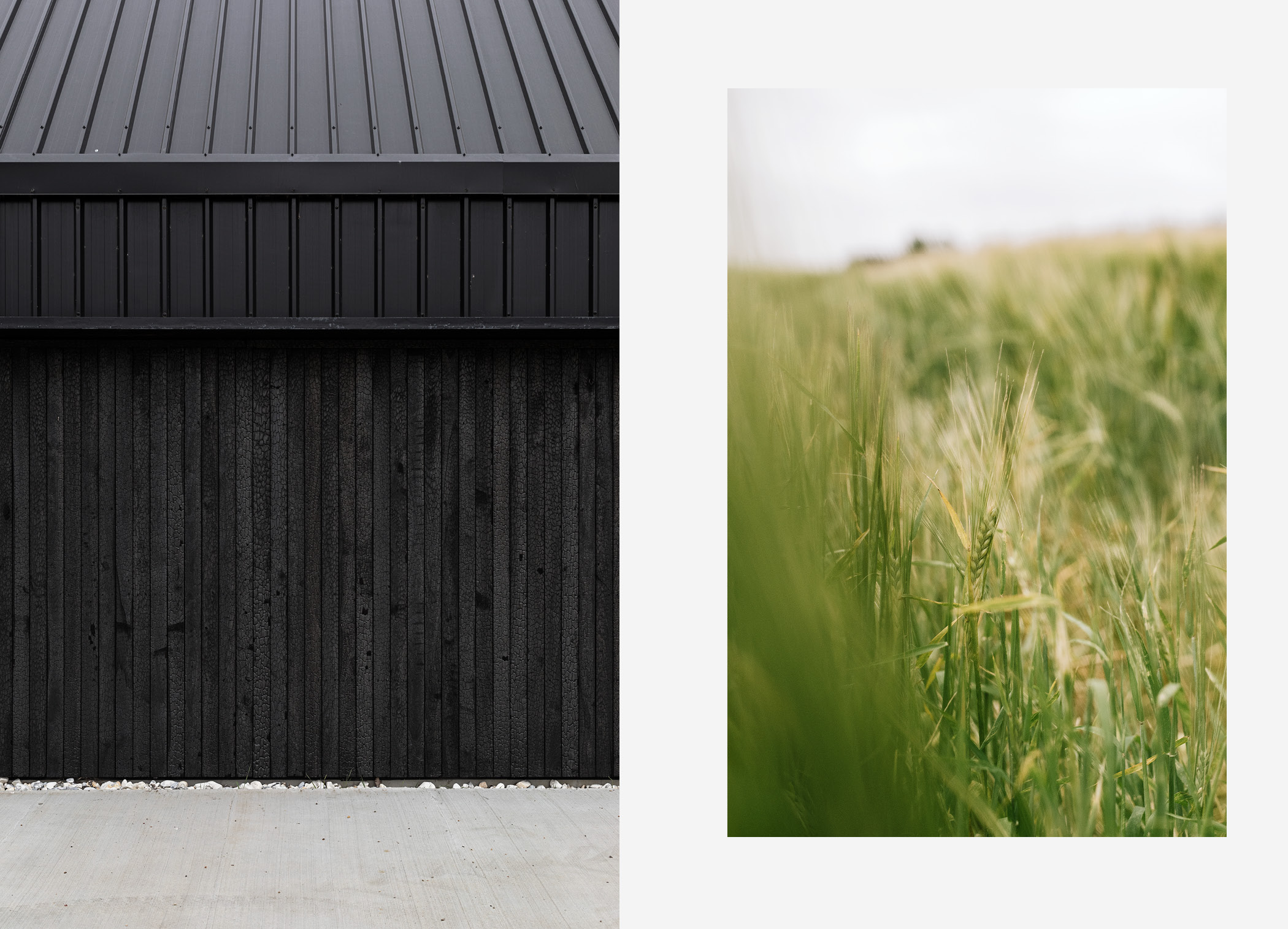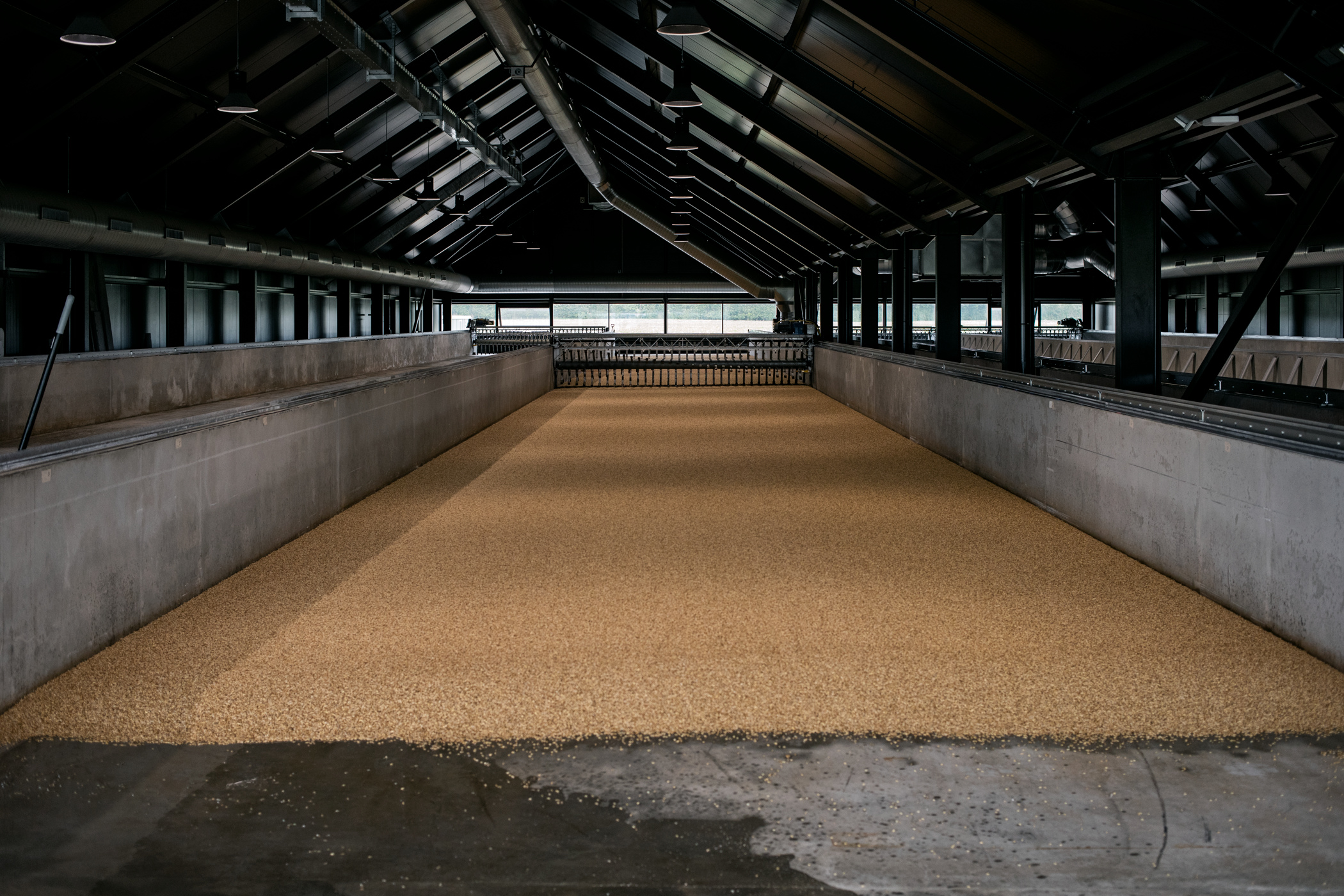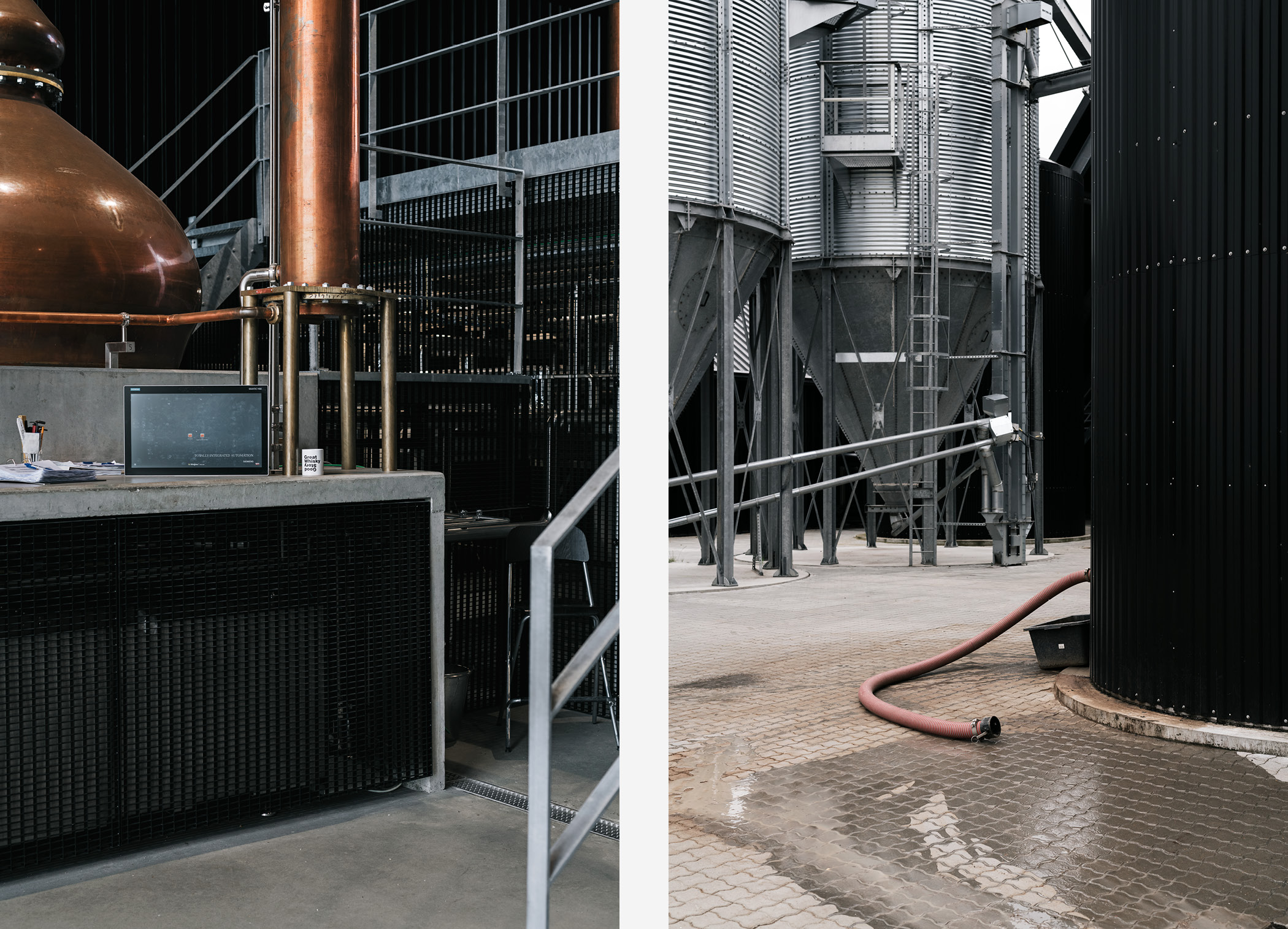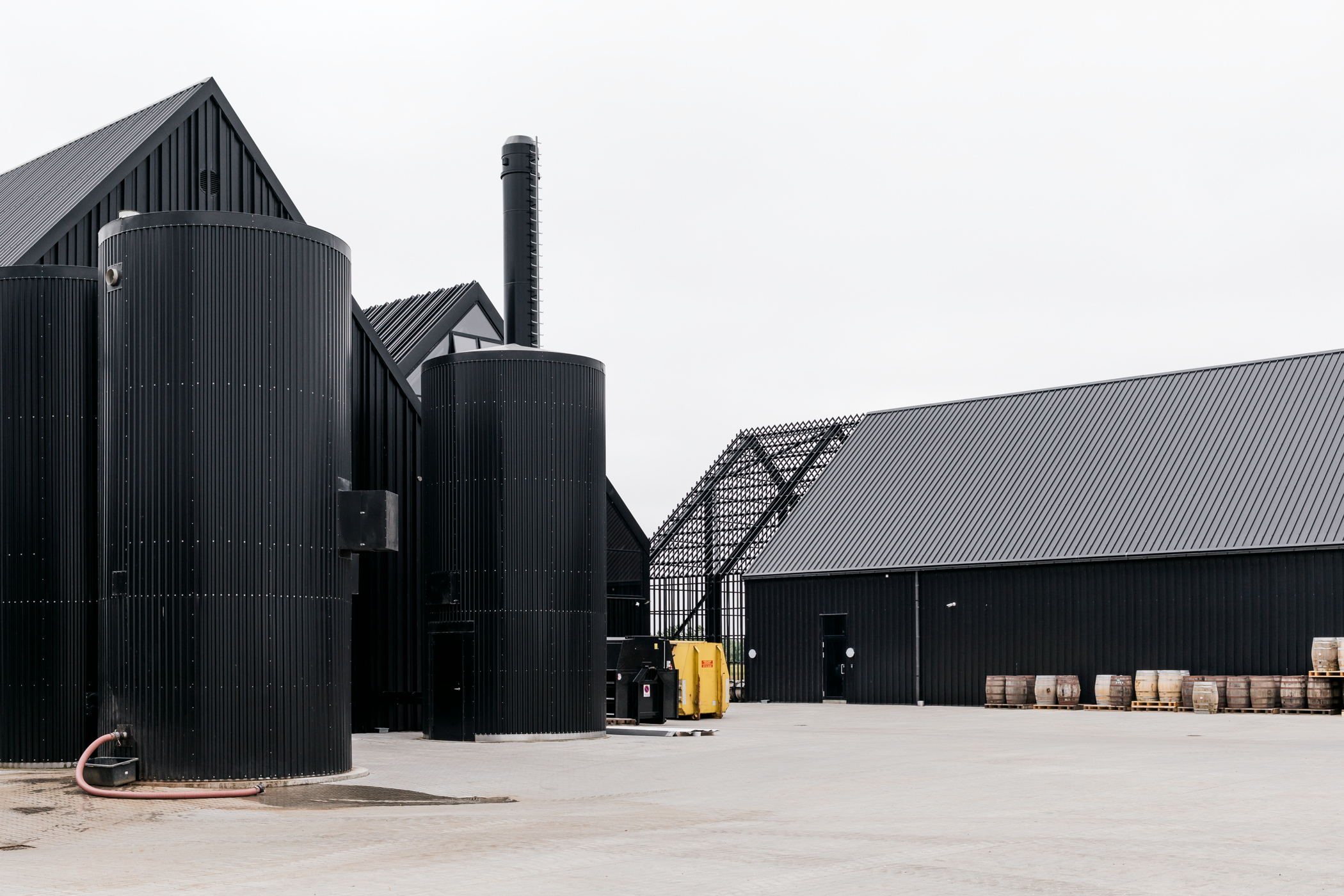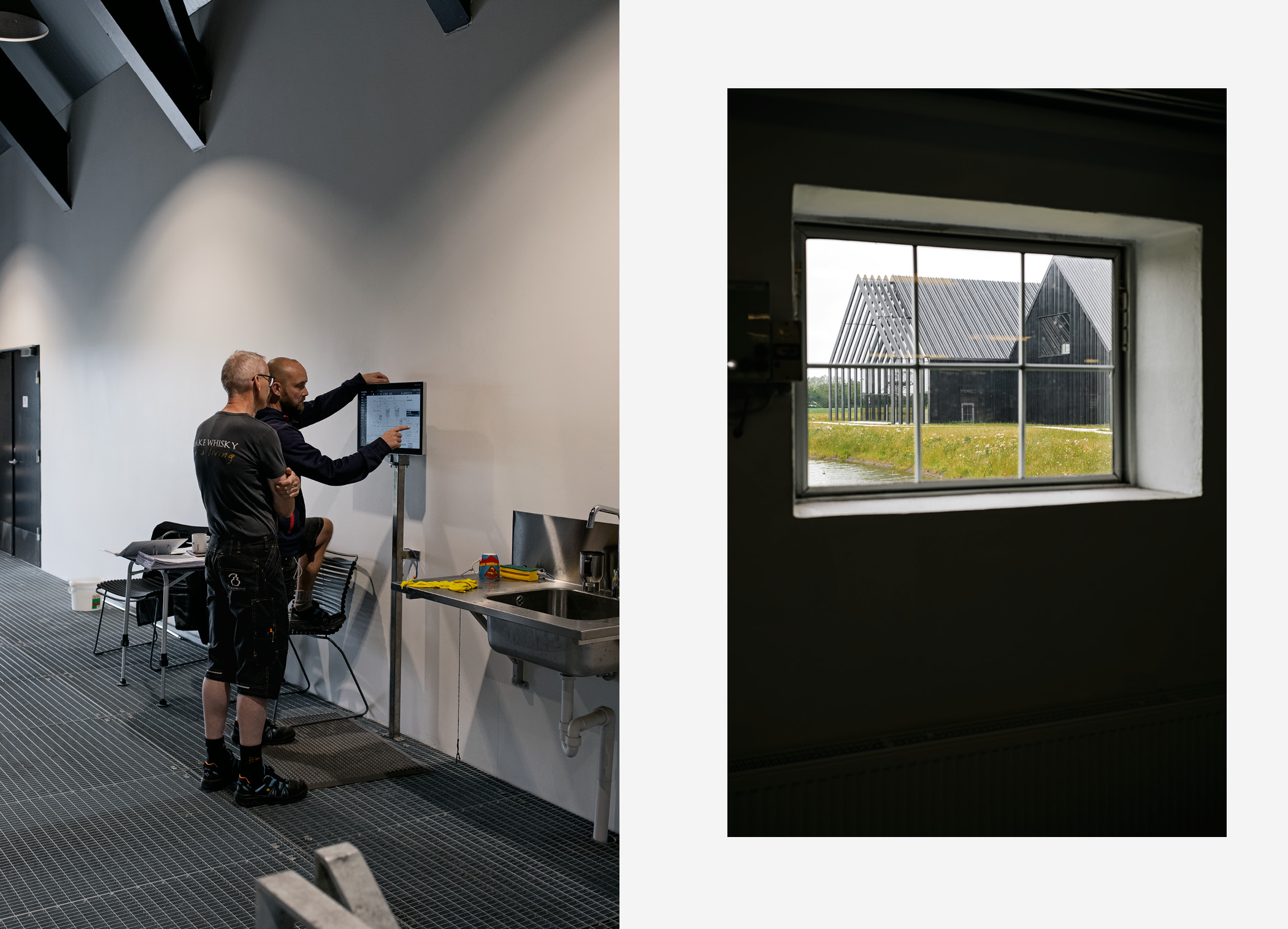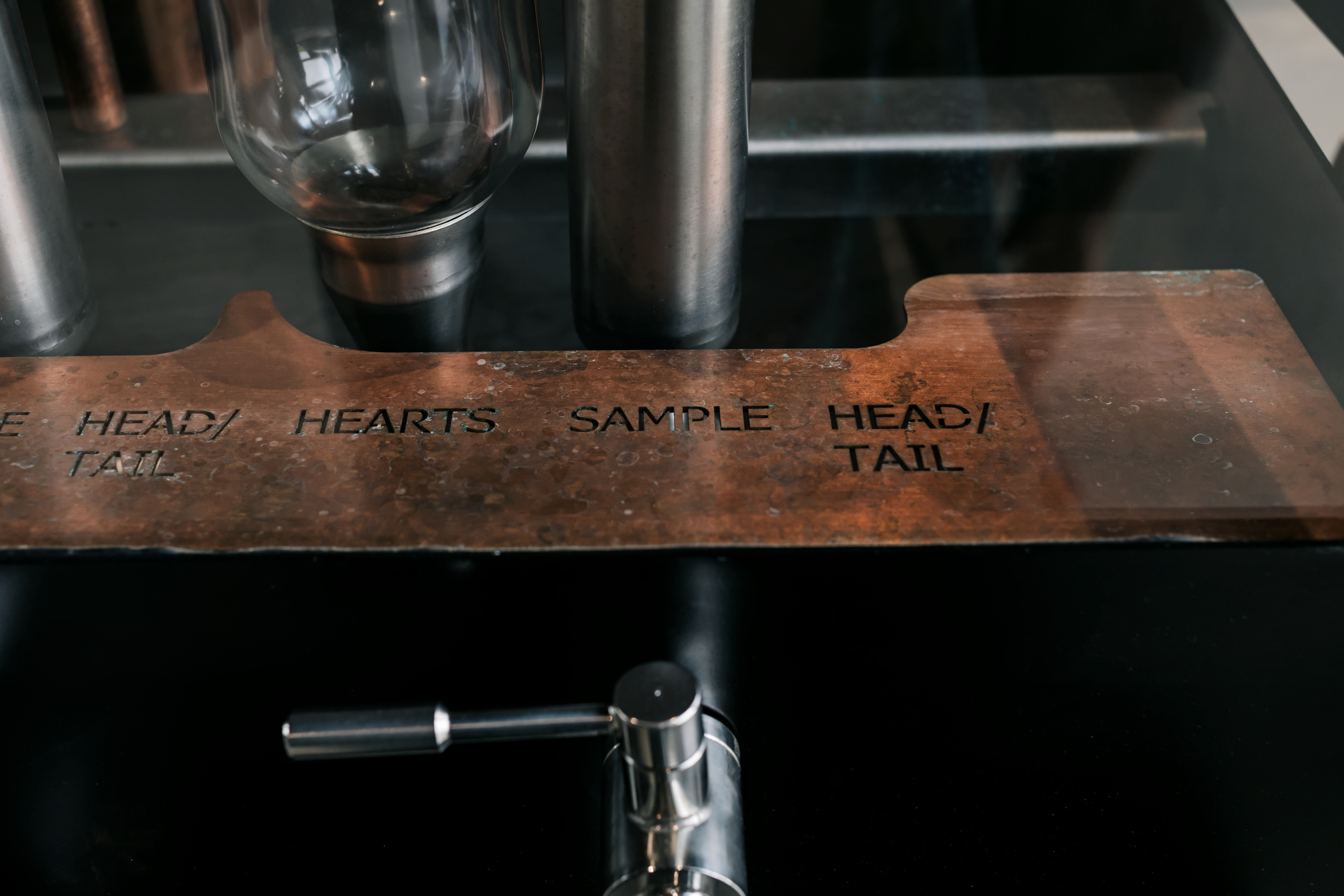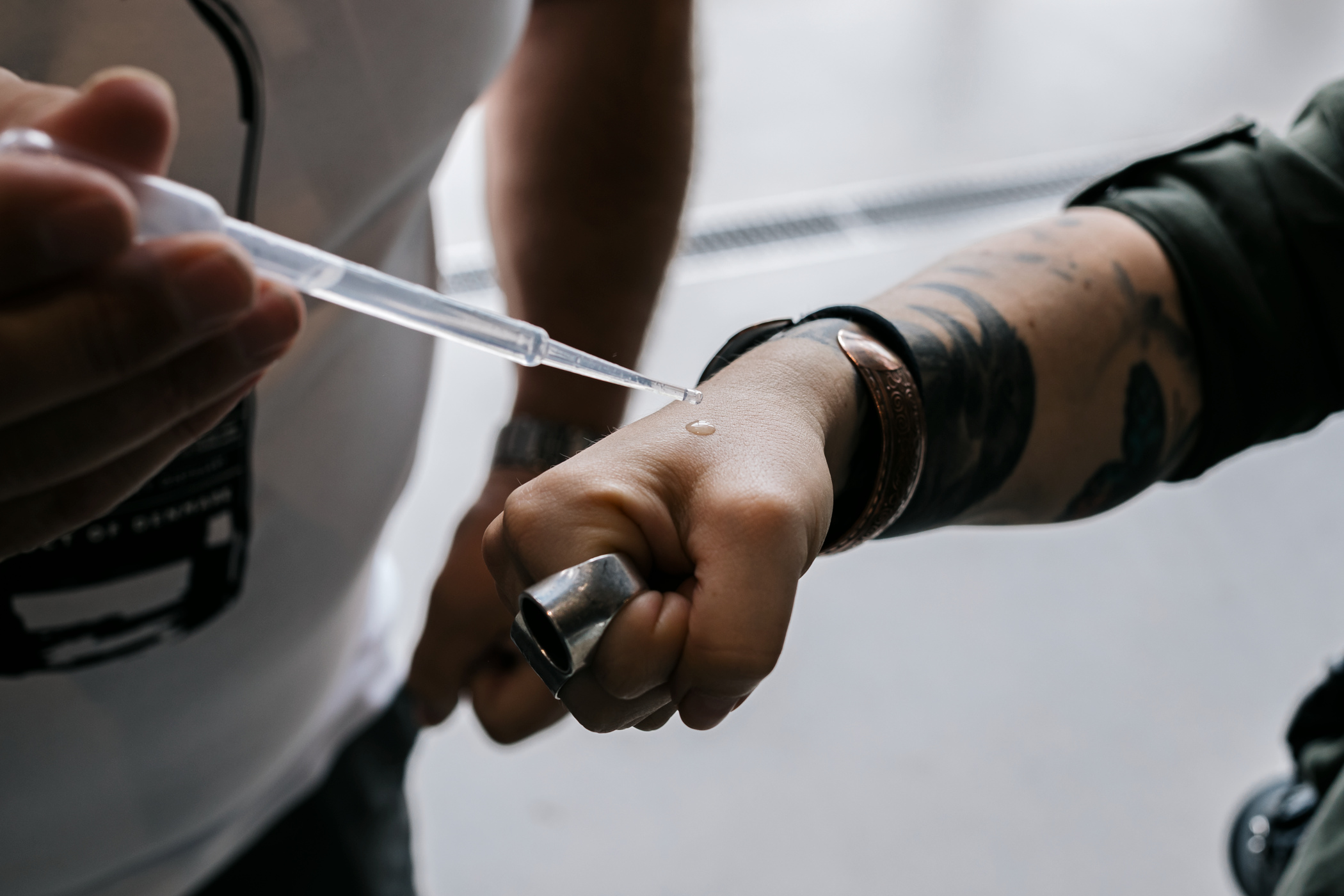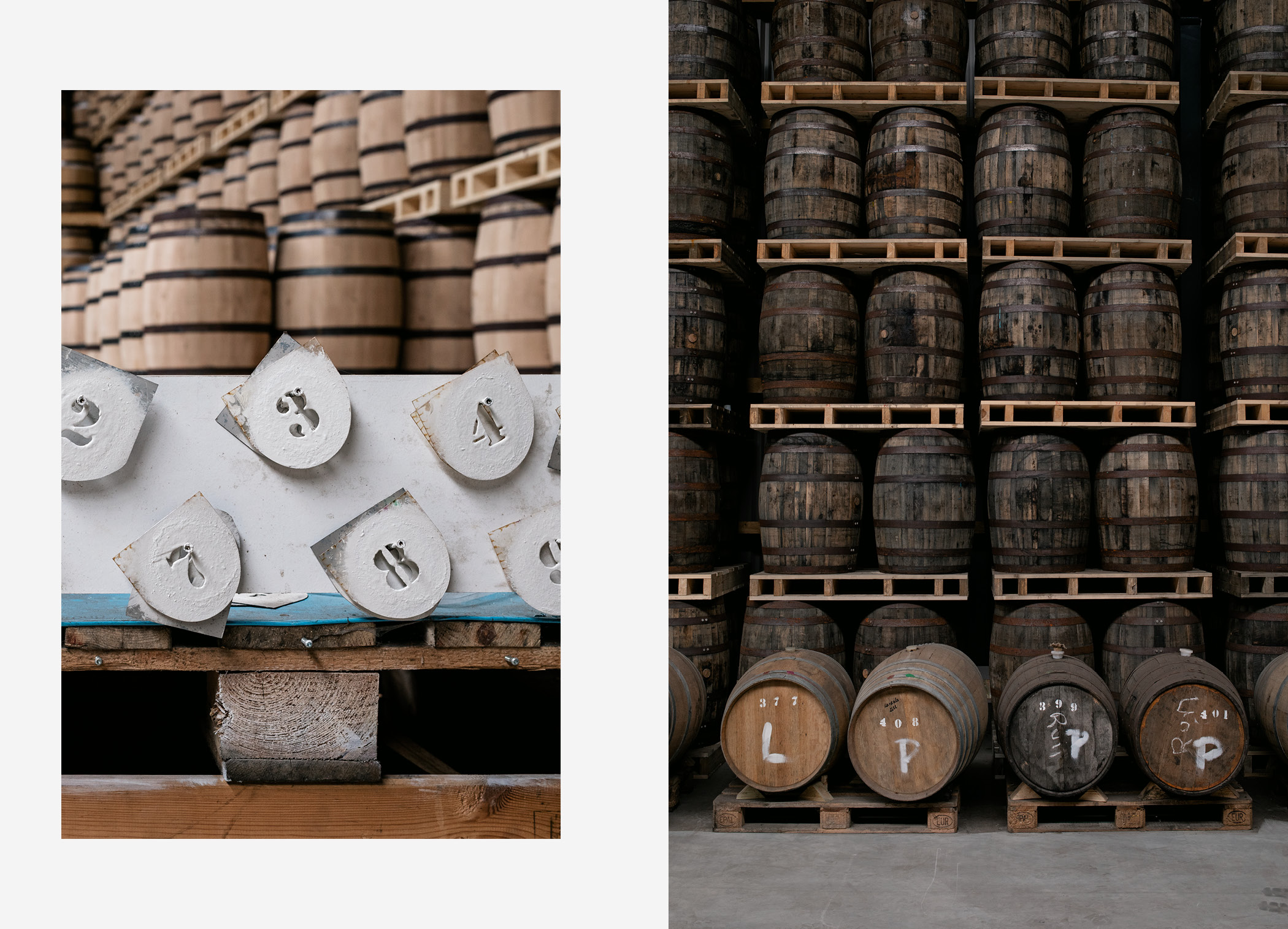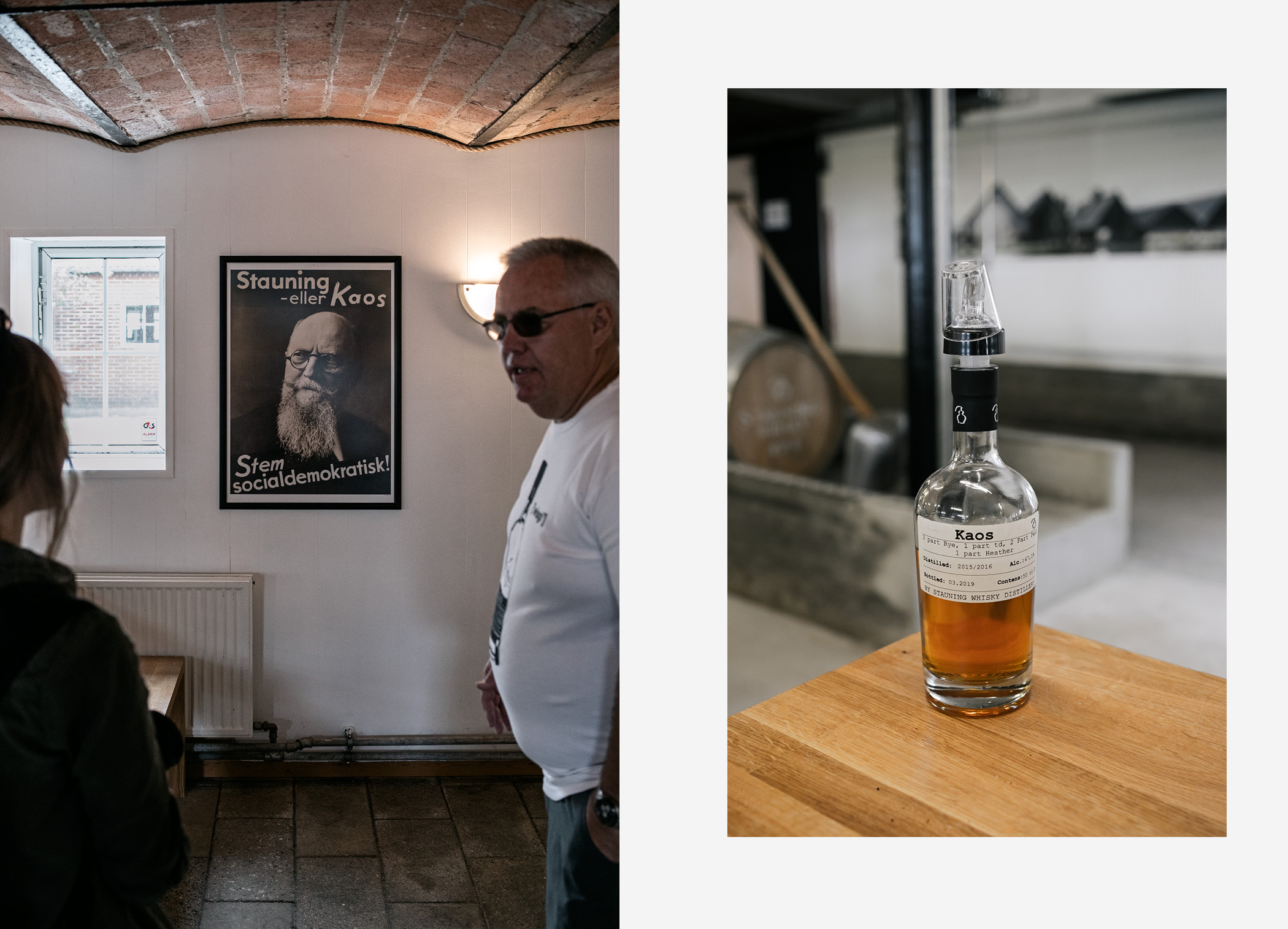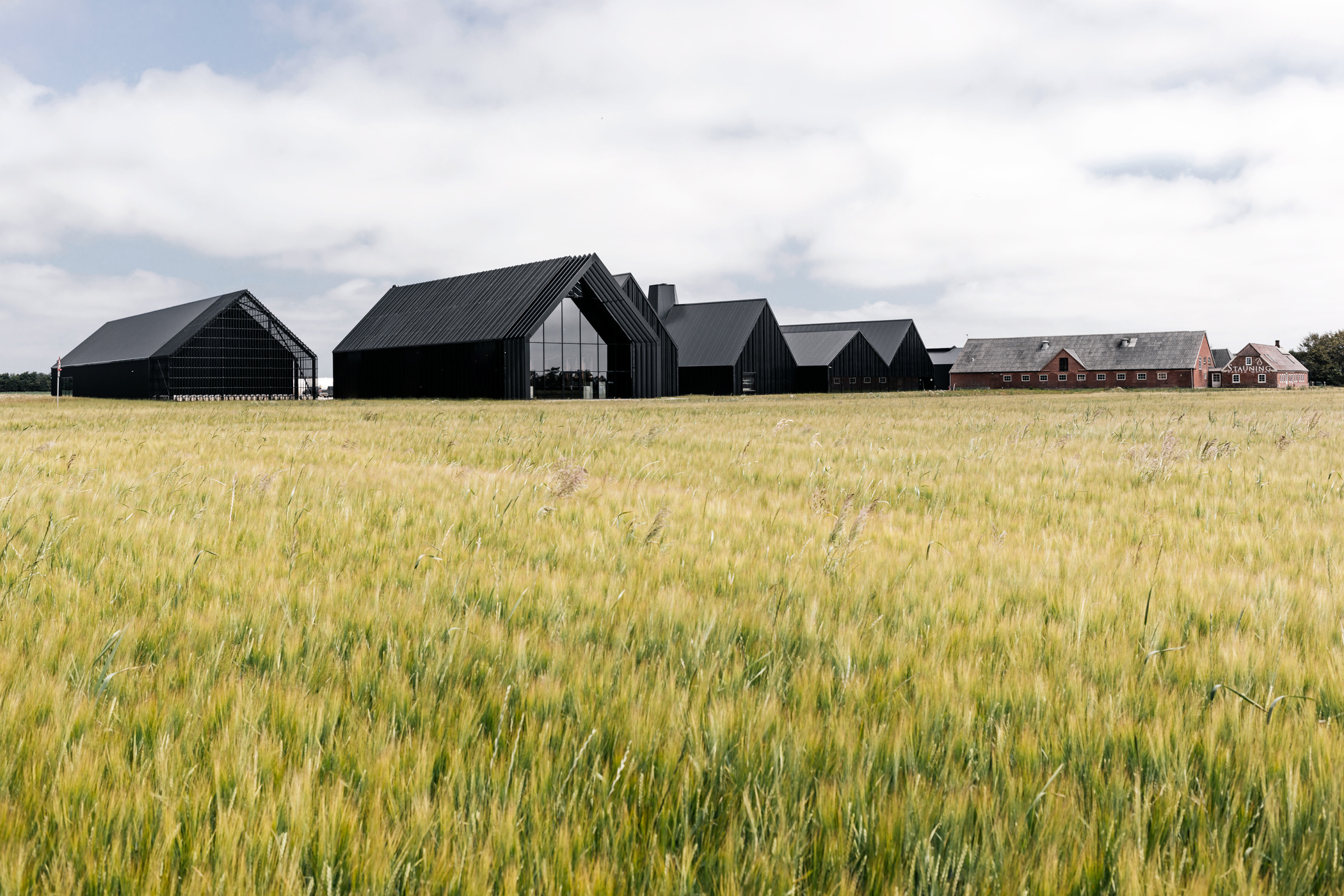 A danish Tale of Experiments, Expectations and Existence
In the springtime of the year 2005 nine friends met in the peaceful lands of Midtjylland, northern latitude 55.
After lenghty and deliberate discussions, the four engineers, one teacher, one chef, one butcher, one pilot and one doctor came to an agreement.
The fellowship of Rinkøbing was born.
"If you draw a line from Rinkøbing to the West, you land in Edinburgh with only water in between. If they can do it – why can't we?"
With this question Martin Vesterby, a doctor by profession, started the story of what was to become the first Danish whisky Distillery, located in the small municipality Skjern.
With limited funds, virtually zero knowledge, but unlimited enthusiasm the "friends with a mission" converted the old abbatoir of their butcher into a micro distillery. His smoking oven was from now on used to kiln dry the malted grain, former kitchen utensils were re-purposed to mill and grind and the old cooling room became their malting floor.
The only real investment was made for two (small) copper pot stills from Spain – hard to build them from "what you have at hand" – which today are placed in the visitors room at the distillery.
We meet Henning Svoldgaard, CPO and Event Manager at Stauning (and a former chef), at the distillery, where he shows us around and answers all our questions. And of course we try the Stauning range – from single malt to "Kaos". Who better to ask than the guy with a bumper sticker on his Volvo, that says: "I make whisky for a living"?
When it all started he would have never guessed this to be the truth today. The friends knew that there was good Danish grain and water, the salty air, the wind – and even peat. They mainly began this endeavour to see if it was possible at all. If it would work, they planned to produce 200, maybe 300 liter a year… until Jim Murray crossed first their path and then their plans in September 2006.
They had just produced their very first bottle, not even whisky yet, just a one year old spirit, when the opportunity arose to meet with Jim Murray, well-established "high priest of whisky".
So when the priest said the following words, it was clear, that a crazy idea would turn into serious business: "This has potential! It reminds me of Ardbeg from the Seventies."
He also praised the purity and quality of their distillation – and mentioned they might also try a rye whisky in the tradition of American and Canadian whiskies, because of the famous Danish rye bread.
It was that day, that the friends rewrote their expectations and decided to go all in. It took another year to secure finances first and then find and buy the old farm, where Stauning is located since. Another 1,5 years would pass to rebuild the premises to be fit for distilling. But from the first sketch drawn on a napkin, slowly a vision came to life. May 1st 2009 officially marks the first day of the professional tale of Stauning whisky. The same day their butcher, Mogens, also became the first official employee of the company and the new plan was made: To produce 6000l a year.
Henning shows us the original warehouse, a wooden shed, holding not more than 200 barrels in three levels, the topmost almost touching the roof beams.
On the back wall sits a photograph, showing prince Henrik of Denmark, who visited Stauning in 2014. The image almost looks like an old painting and intensifies the humble feeling of this place – the smell of wood mixed with the aromas of the whisky – while at the same time subtly underlining the approach to produce the best whisky in the world, here in Denmark. 
A lot has happened since 2009 and one can truly feel how tradition is combined with a bold vision for the future. Right next to the old brick stone farm buildings, that hold visitor rooms and also the small shop, not only the all new and way larger distillery is being built, but also at least three new large warehouses. Elegantly clad in burned wood, black wood and black steel, with a large glass front for the distillery, that presents a glorious view on everything going on inside to people passing by.
"If you go to the small harbours all around Rinkøbing Fjord, all the sheds, where the old fishermen had their nets and so on, had the shape of this. And one of the things we were very aware of, is that we were not going to build a Scottish distillery in Denmark! We were going to build a Danish distillery in Denmark!"

We are walking through their malting floors now and Henning shows us their very own invention, which is basically an "automatic grain turner". When Mogens, the former-butcher-now-first-employee, refused to turn the grain the Scottish way (by hand, with a shovel), it came in handy to have a couple engineers, who could put that old tradition to sleep.
This invention led to an invitation to speak about malting at a whisky convent in Kentucky. Still feeling very rookie as whisky producers, they almost declined,  when they realised that literally no-one had thought of this in all those years of whisky production. Kentucky it was. And thinking outside the box remained a principle of the Stauning approach. To dry the grain, they turn the hot water from the distillery into hot air and re-use it. And even the leftovers from the mashing are sold to a local farmer, who is feeding his pigs with it. Everything is a closed circle and except for a little (clean) cooling water, Stauning doesn't produce any waste. 
As much as Stauning is a story of bold experimenting it is also a story of clear ideas and visions.
"We believe that the size of the stills has something to do with the quality of the whisky."
So when they closed a deal with business giant Diageo in 2015, two things were clear: The friends would keep the majority of their business and they would continue to distill in small stills. What were 2 stills before turned into 24 – but they are still open fired. The weldings in the distillery alone took up to 15 builders more than 8 months. In the end they mastered over 13.000 single weldings. And of course they also had to find a second farmer to deliver more grain – but it is still Danish grain only and it will certainly remain that way.
In two or three years, once they'll be running on full scale production, it will be 3.300t of grain each year, the leftovers will be feeding 4.000 pigs – and Stauning will be producing a total of 4.500 barrels each year, containing 900.000l Danish whisky. Mindblowing numbers, when you think about the 9 fellas and their flight of fancy. Or as Henning puts it:
"So yeah, I still ask myself at times: Am I dreaming or am I awake?"
Henning puts a single drop of rye on my hand, directly taken from the still. It feels like a warm cloud in my mouth. This velvety, very smooth and fruity cloud is 68,4% – I cannot believe it! And this first impression of the rye is going to be confirmed in a proper tasting a little later. Super smooth with a very long finish. Usually not a big fan of rye whisky, this is a pleasant surprise. Maybe the fact, that the "happy amateurs" (name given by Jim Murray as well) unknowingly malted the rye makes the difference? 
It was in 2011, when their first "Young Rye" was ready. And it was the Young Rye – as a three year old – with which Stauning was competing at the Beverage Testing Institute in Chicago at the "International Review of Spirits" in 2013. They got 96 points. Not only did they beat 17 year old ryes that year: In 30 years not a single rye whisky ever got more than 95 points in this competition. Today the Stauning Rye is well known along bartenders all over Europe for its smoothness and long finish – a perfect whisky for drinks like "Old Fashioned" or "Manhattan".
Complementing the rye (matured for 3-4 years in Virgin American White Oak Casks), Stauning also produces a peated single malt (matured between 5-7 years in Ex-Makers Mark Barrels) and a non-peated one, the "Traditional" – typically all between 48-52% of Alcohol as…
"…we say: If you have a whisky, that is a little strong, add some water, if you have one where you feel it's too thin and it's not very much tasting, you can't do anything." 
After trying their traditional single malt, a mild, fruity and solid easy drinking one, it's time for the peated single malt. This is the one, that reminded Jim Murray of the Ardbeg and the one we are most curious about. "Danish peat?" you might ask. This question was solved the Stauning way: 80km east, museum Klosterlund displays the history of peat in the region, including showing how peat was made in the old days. Basically the only producer of peat in Denmark today, they are now also providing peat to Stauning. But with climate change and limited supplies in the long run, Stauning also started to produce heather smoked whisky, as heathland is the "true terroir" of their region. It adds a delicate and gentle, almost sweet smokiness to the whisky and might provide the purest geographic tasting profile for Danish whisky.
"And now try to smell the Kaos!"
Kaos? Wait for it, it might be one of the best of Stauning's stories. In the 1930s Thorvald Stauning was the Danish Primeminister. And he had a slogan for his campaign, that said: "Stauning eller Kaos!", which basically translates to "Choose Stauning or you'll get chaos!". It is very rare, that a distillery produces both, rye whisky and single malt. For the crazy Stauning bunch this presented an uncommon opportunity and they thought: "If we blend all three of our whiskies, you must get chaos!" Done as said and the first Kaos was born. To the latest edition they even added a little heather on top. So now you can have both, Stauning AND chaos at the same time.
The taste? Another long one, combining some bitter notes with honey sweetness. I also find the velvet cloud again, which stunned me with the first drop of rye. 
Currently they do some more experiments with different barrels, like Calvados, Mezcal or Marsala. And I'm quite sure that no-one can foresee what the Danish bunch is creating next or which changes wait in the future. What's never going to change though: Taking the cut will always remain the job of one man. One man to decide about head, tail and hearts. One man to do it separately for each still. And so the story of Stauning it will remain the tale of one man, backed by a crazy bunch and the passing of time.
Henning says something, before we leave, that adds the final piece and an important thought about the idealism and faith one needs for this business. A thought that needs a little to really sink in:
"I have two daughters and I'm always telling them: What I'm doing now, is for you. Because I'm never gonna taste it when it's really good."
Constantin Gerlach, Laura Droße