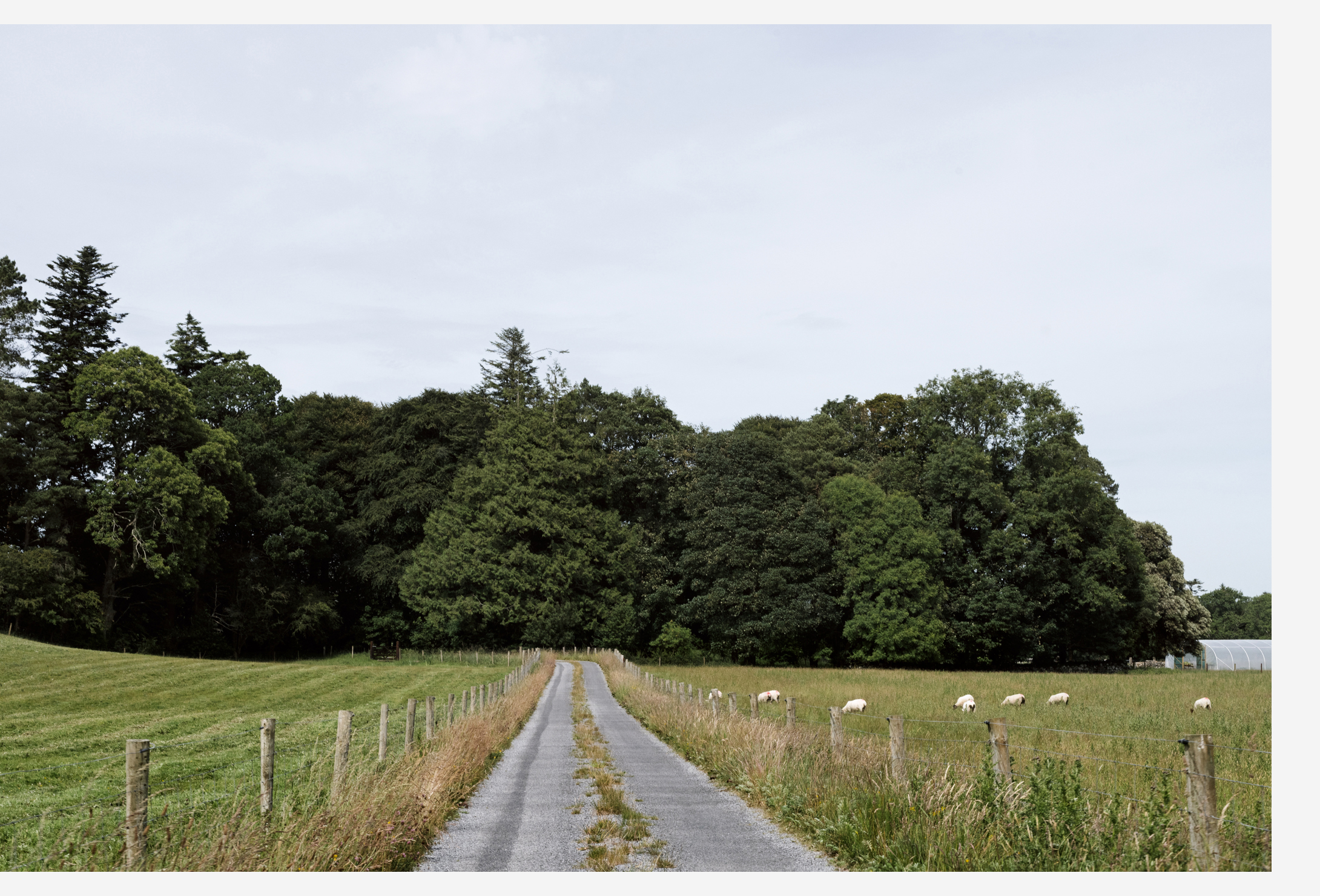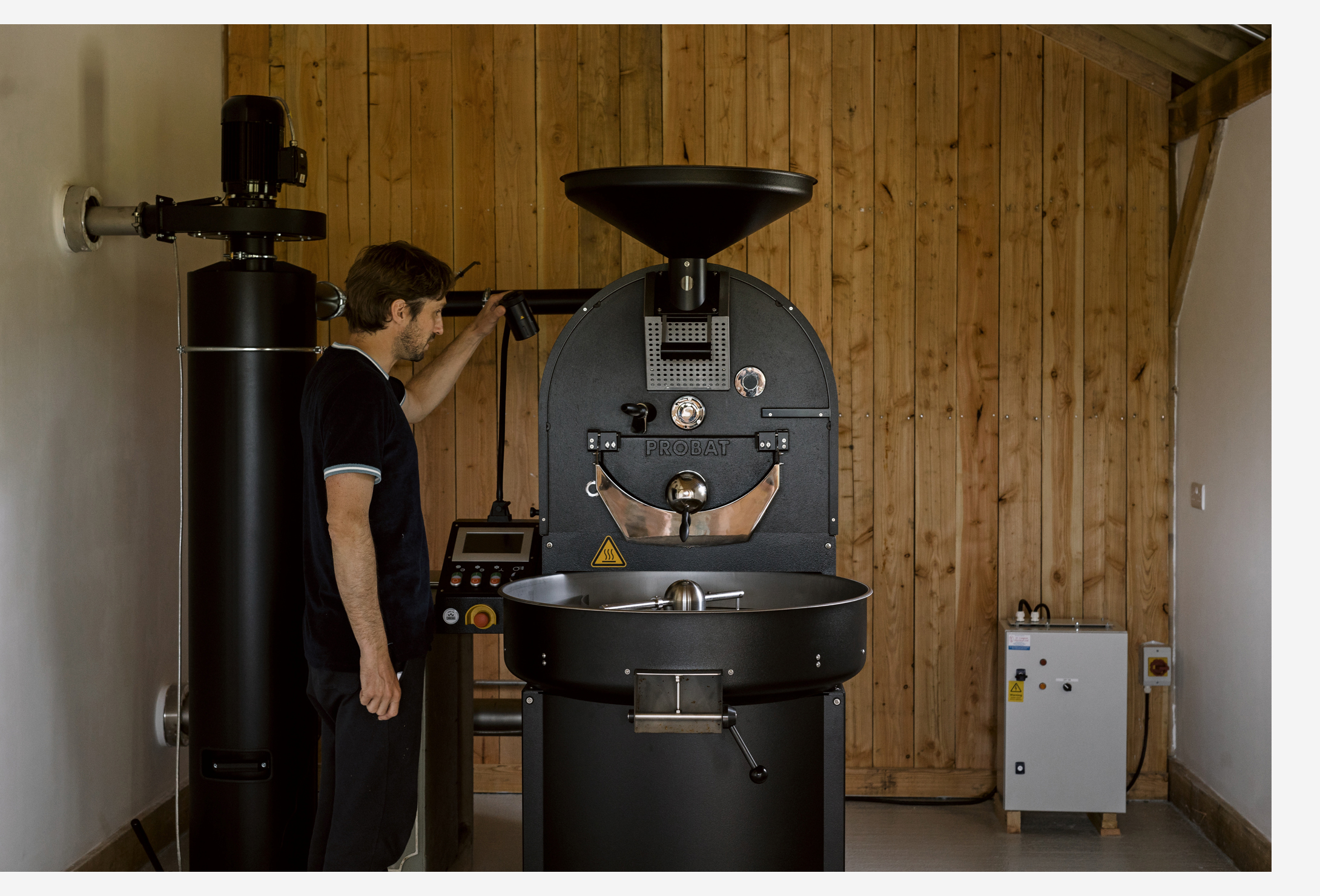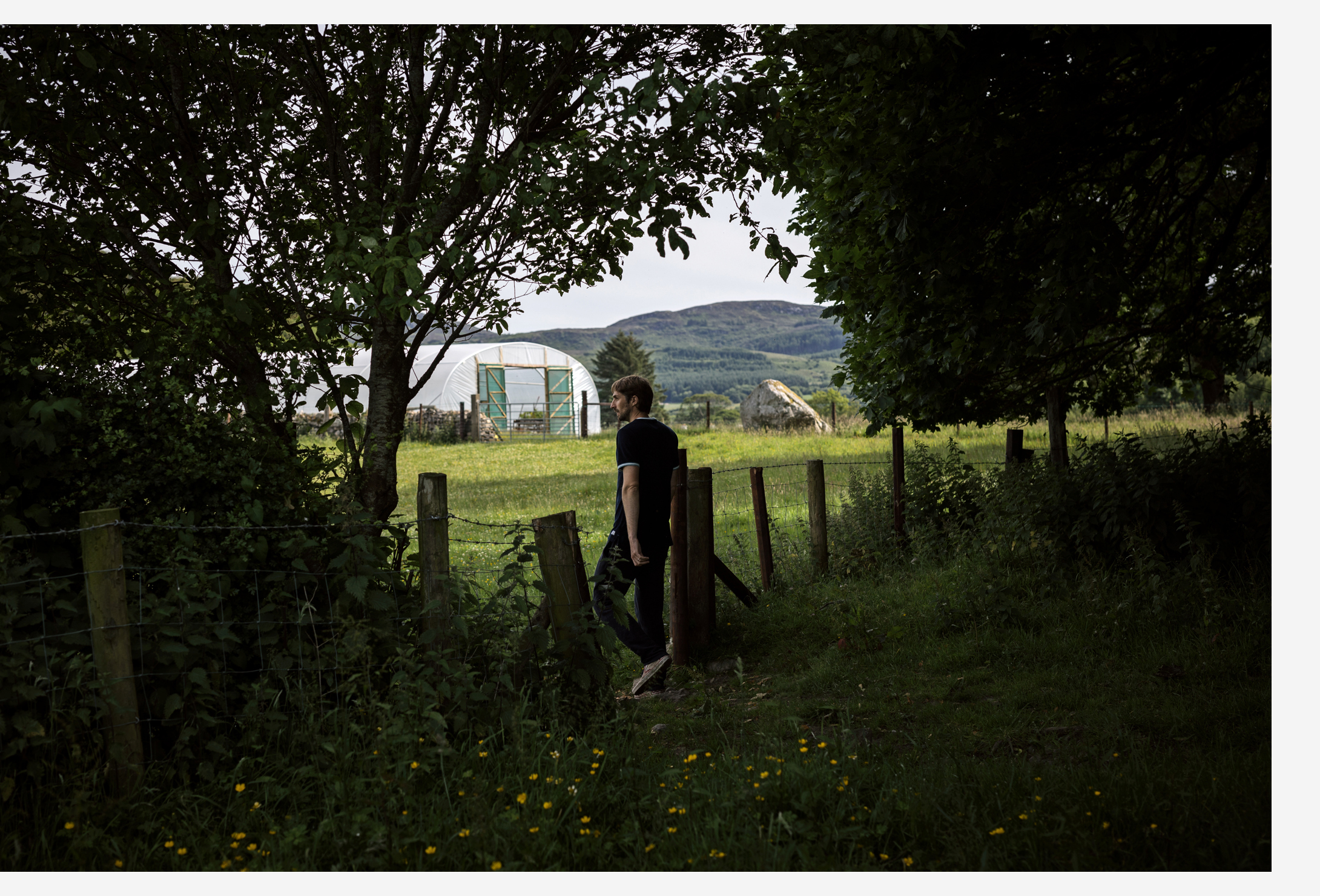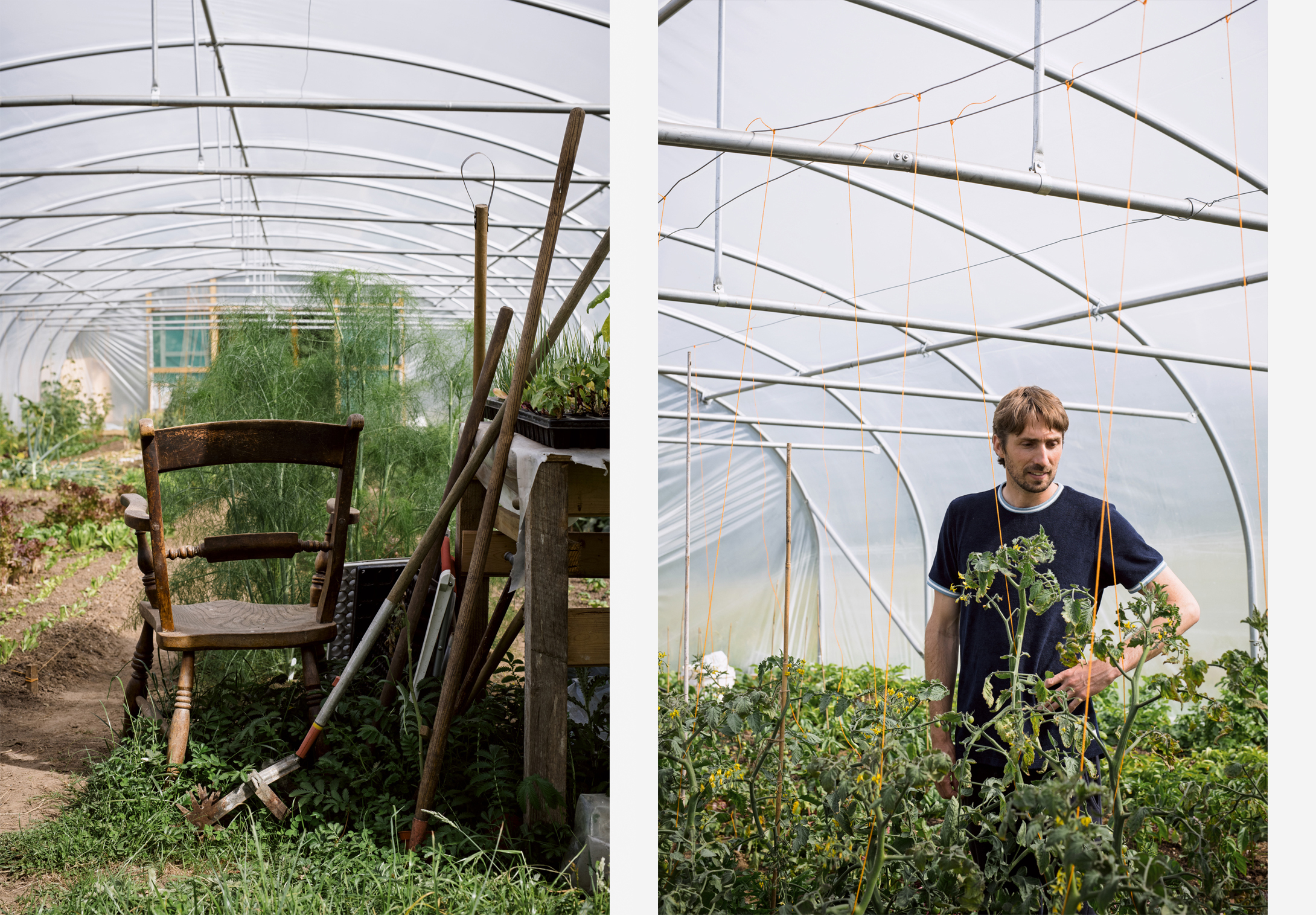 Roasting in the Irish countryside
We are coffee lovers. And as we have our trusted coffee dealer at home – and always some of their coffee in our bags while traveling -, we never stop looking for local coffee roasters when on the road.
It's been on our very last days in Ireland, when we (very literally) "stranded" on a campside in Strandhill.  And luckily so, we were right in time for the "Strandhill People's Market". Located in one of the hangars at Sligo Airport, it really is the market of the Strandhill people. Everything we saw was selfcooked, selfbrewed or selfmade. All stalls belong to small local businesses. And between Asian food stalls, fresh herbs + spices, ceramics, soaps and artsy prints, we found…who would have guessed… a local coffee producer: Andrew Willis from "Carrow Coffee Roasters".
After a little chat, as well as trying some of their coffee, Andrew invited us to meet him again on their family farm the next day, where – only since late 2017! – the small specialty coffee roastery is located.
Welcome to Carrowgarry, home of roasting, but also sole name giver of Carrow Coffee Roasters!
Leaving the main road, we were stunned by the beautiful path leading us through greenery and into a group of huge lush trees. Quite an entry. Carrowgarry belongs to Andrews family in the sixth generation, and it surely looks like a dream come true for townspeople like us. The romantic beauty of it almost let us forget the huge work that comes with running a farm like this…
We meet Andrew at the farmstead, where he also explains to us that Carrowgarry mainly is a sheep and vegetable farm, but more on this later.
Passing a big wooden barn, a tractor and a few sheep, we reach Andrews pride and joy: Looking all fresh and shiny a little wooden house greets us warmly. Hidden inside: Their brand new roasting machine. It is impossible to stand in a room like this and not feel the urge of a nice cup of coffee in your hands…
Carrow Coffee is all about the light and medium roasts, that allow "a bean's intrinsic flavour to shine through" as they put it. Sourcing their beans from small farms, the range might change from season to season, but that is a diversity they celebrate. Currently there is Espresso from Minas Gerais in Brazil, as well as two filter coffees, from Rwanda and the Colombian Andes.
And Colombia actually is the country where this whole idea started: With his roots in journalism Andrew spent four years traveling Colombia on assignment, visiting farms and learning everything he could about the coffee production process.
Back then living in a small apartment in Bogota with Paola, he began taking roasting and cupping classes and finally started his very own roasting experiments in the attic of their apartment.
And when they decided to start their own coffee business once back in Ireland, everything came together just perfectly, as Paolas family roots lie in Trieste, the coffee infused hometown of Illy in Italy.
While she also brings her knowledge as a project and communications manager to their business, that still isn't the whole story of these two. We are leaving the roaster shack to meet Paola in the vegetable garden. Wearing rubber boots and gloves, she's bringing new plants into the ground. Potatoes and onions, kale and leeks, rhubarb and apples, flowers and herbs… you name it.
A very humble attitude surrounds both of them, as they tell us about the hard every day work and the year to year struggle. Still we can feel that this is the place where they belong: Growing organic vegetables without the use of chemicals, roasting coffee from small farmers and living by the sea and with their family. Sometimes they flee cold Ireland in winter to spend the Christmas Holidays with Paolas family in Italy. With the roots of their story spread across the globe, their own roots grow deeper into the soil of Carrowgarry with each year and season.
Of course we took some of their bags home with us – but, funny enough, we might even get the chance to get a proper cup served here in Berlin every now and then, as Andrews cousin Tom runs the "Mint Café" in our home district Pankow. Time to visit there soon!
Constantin Gerlach, Laura Droße