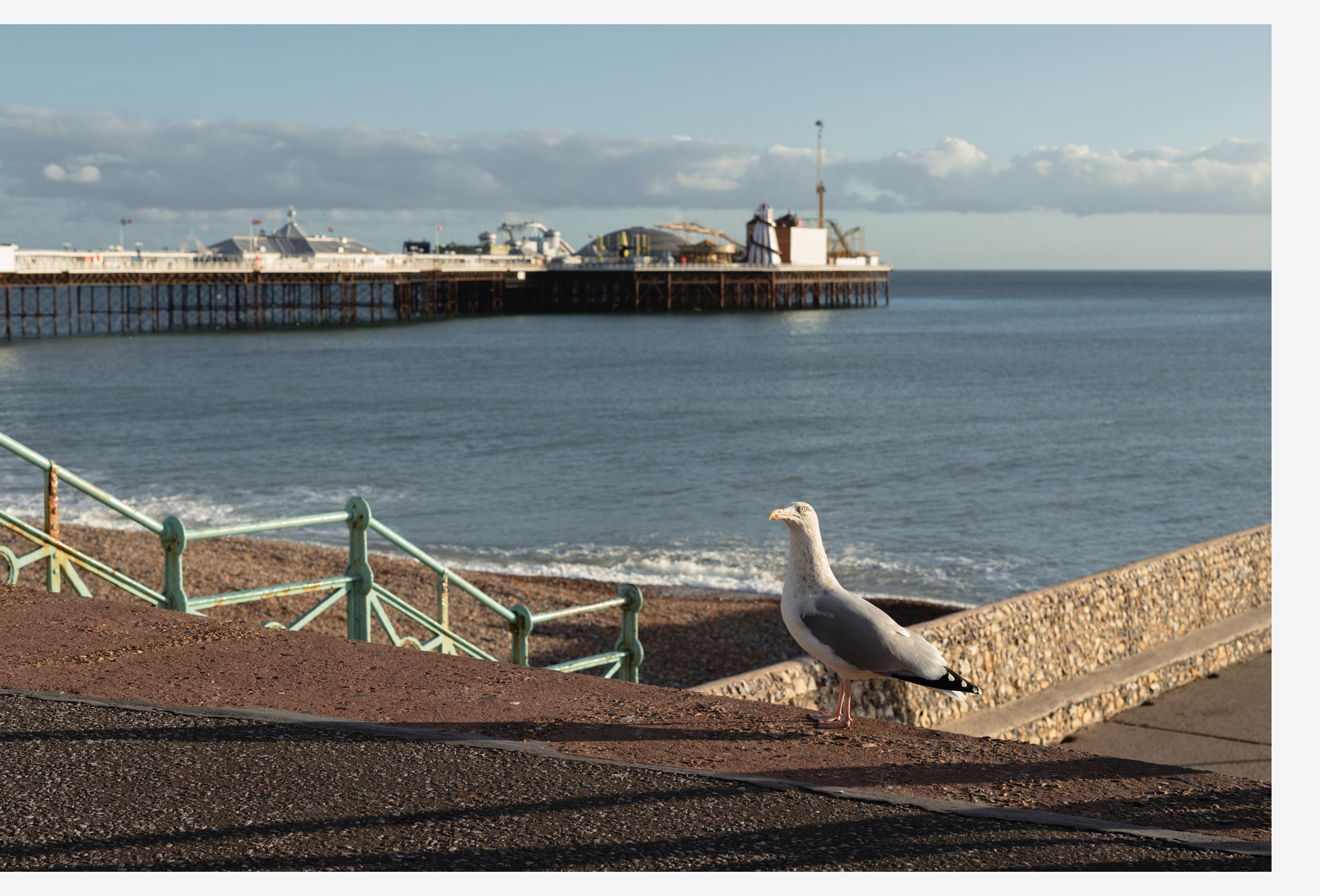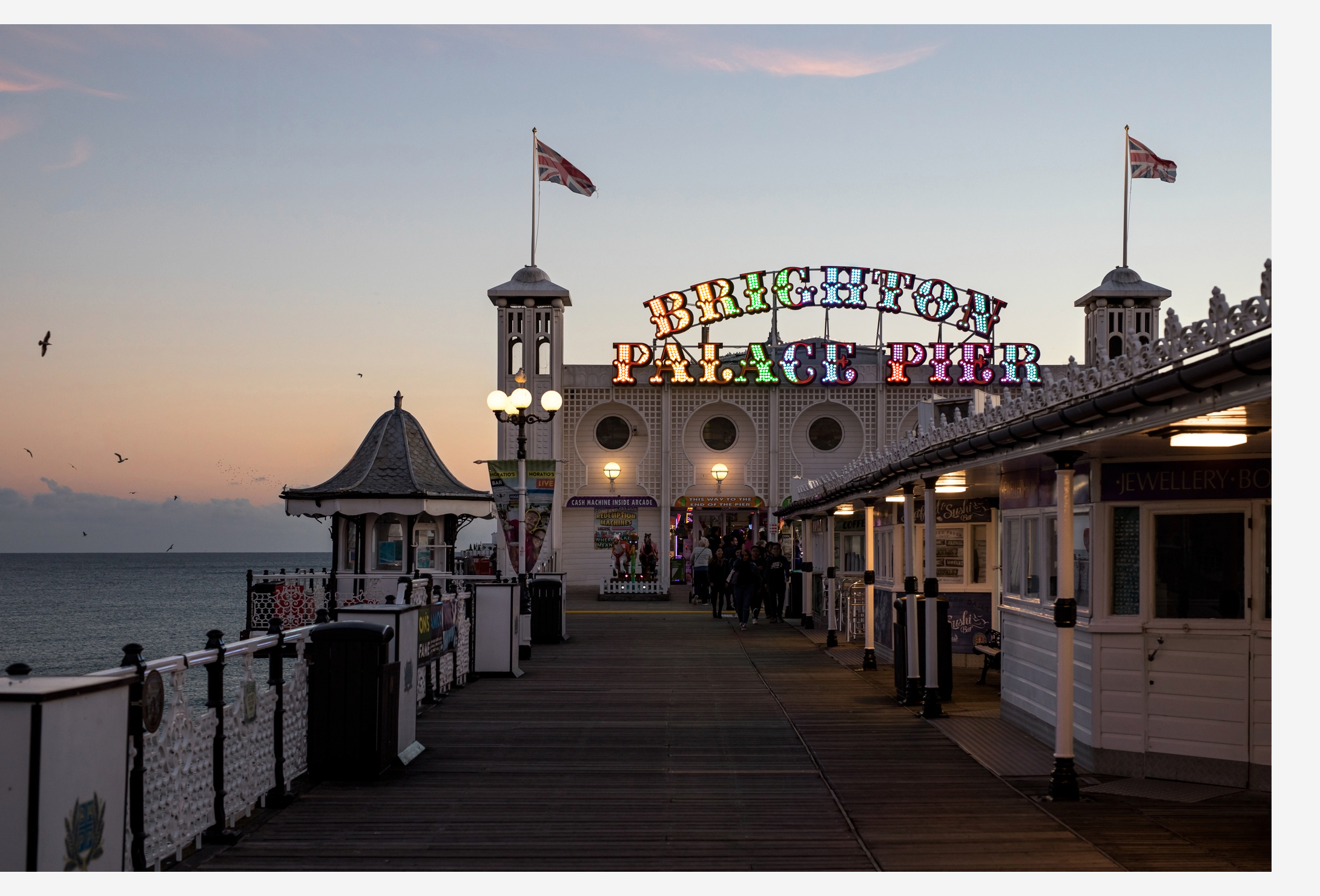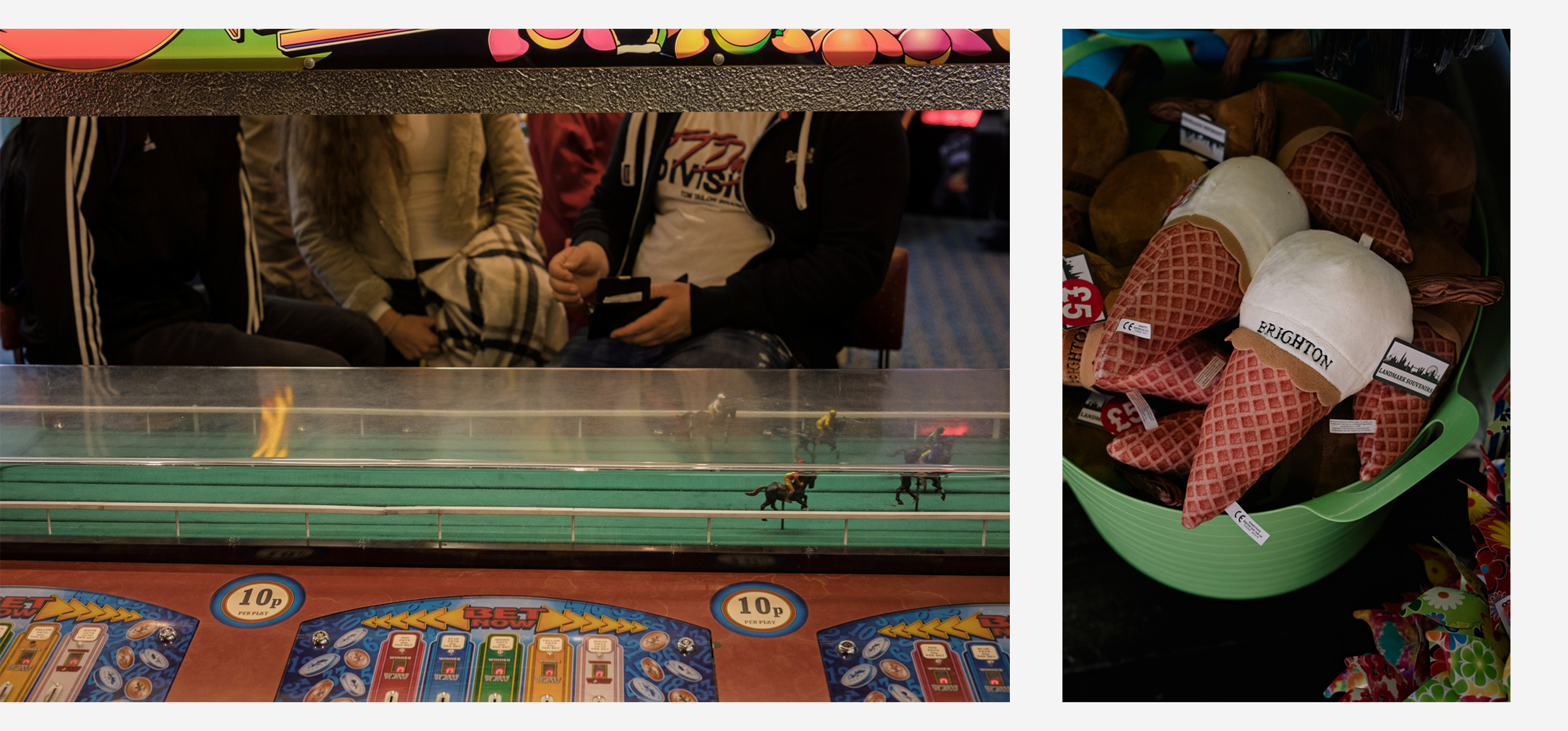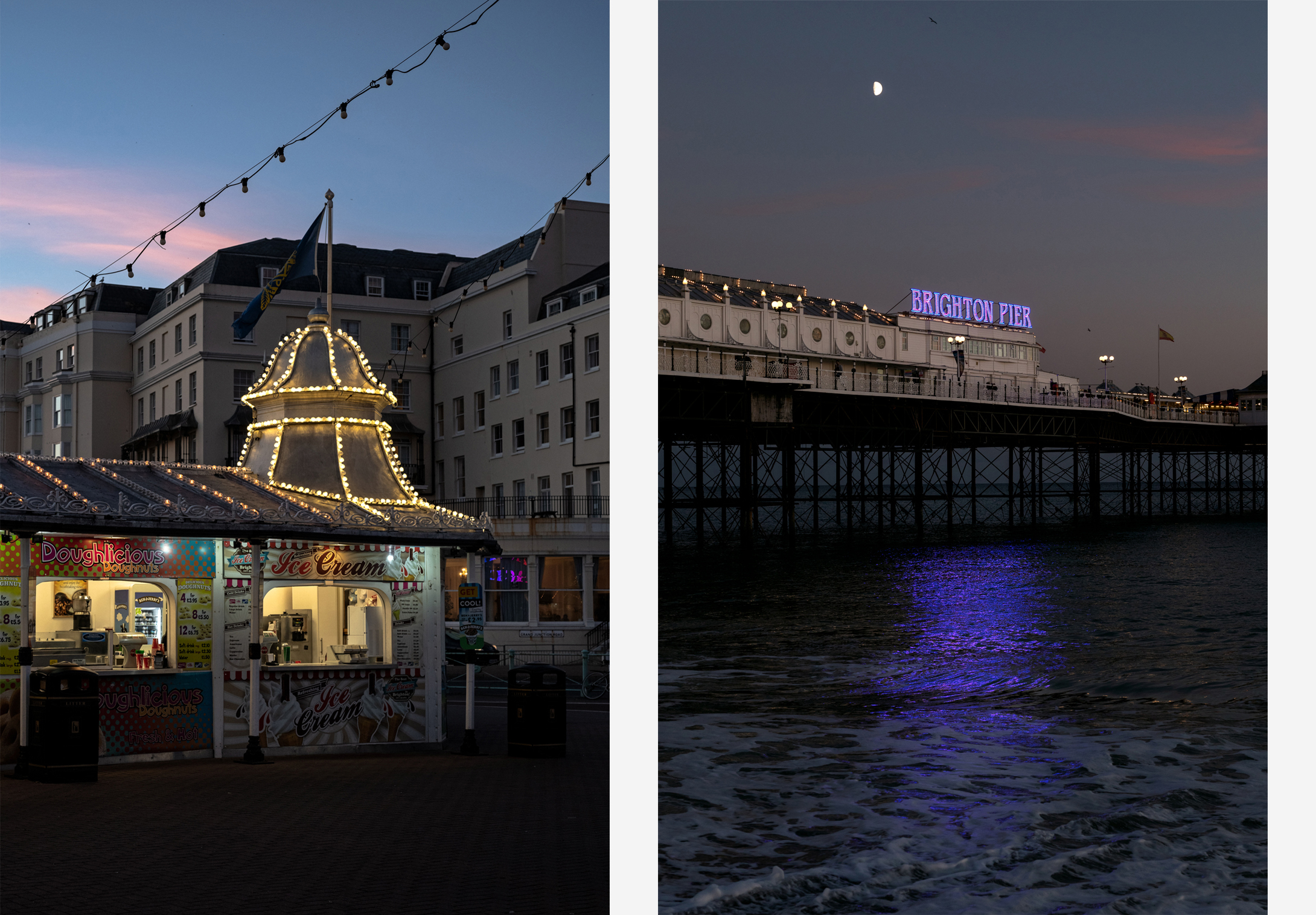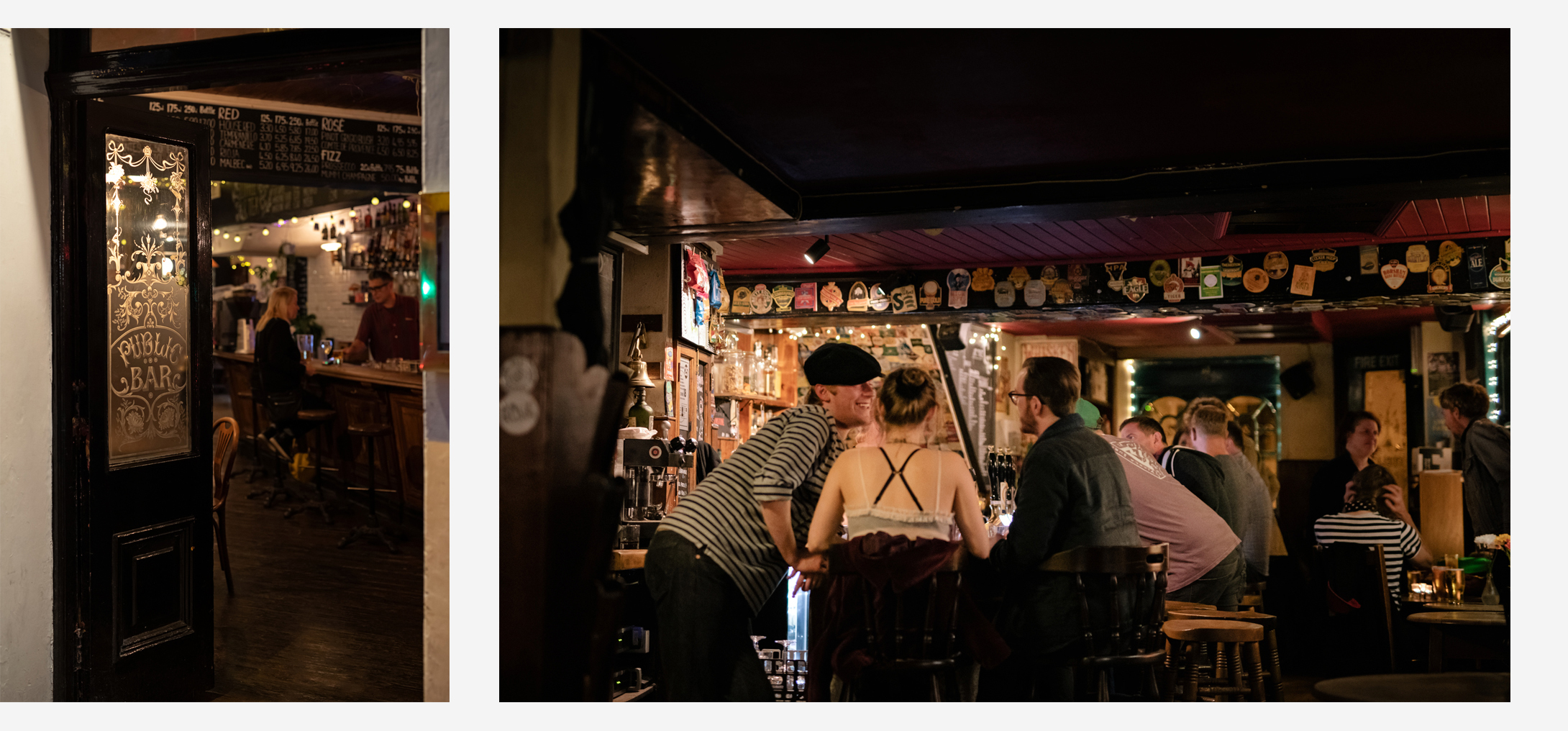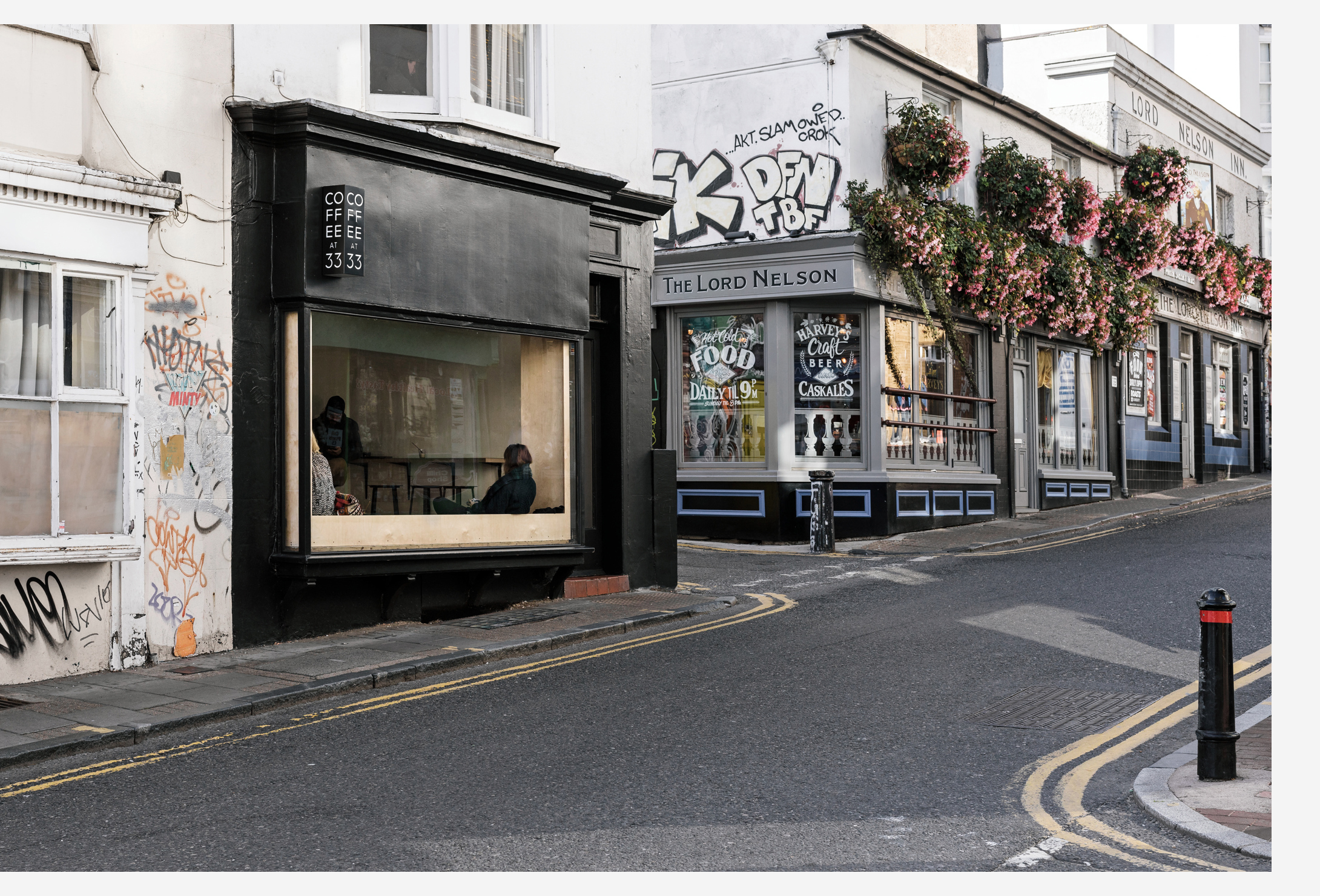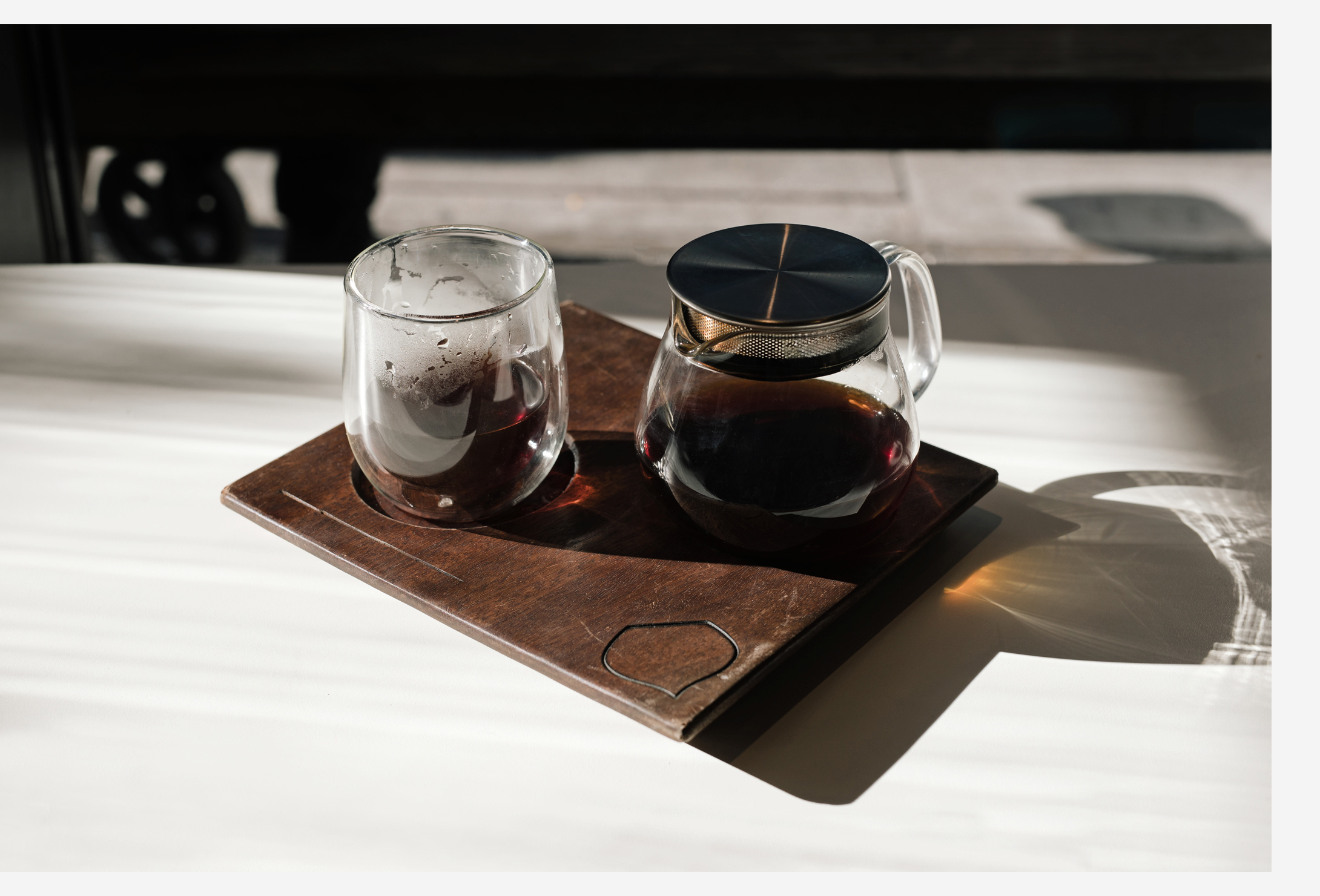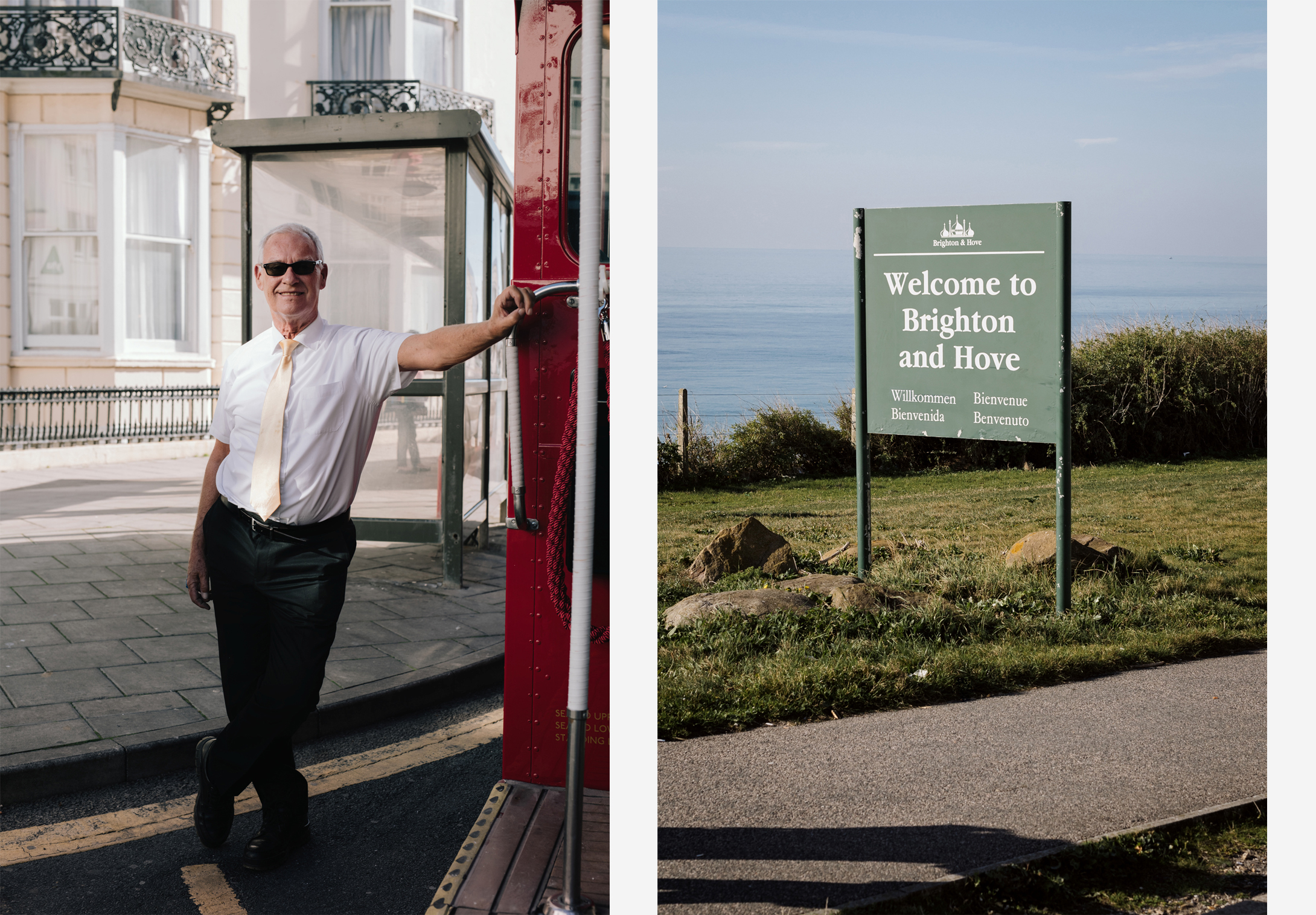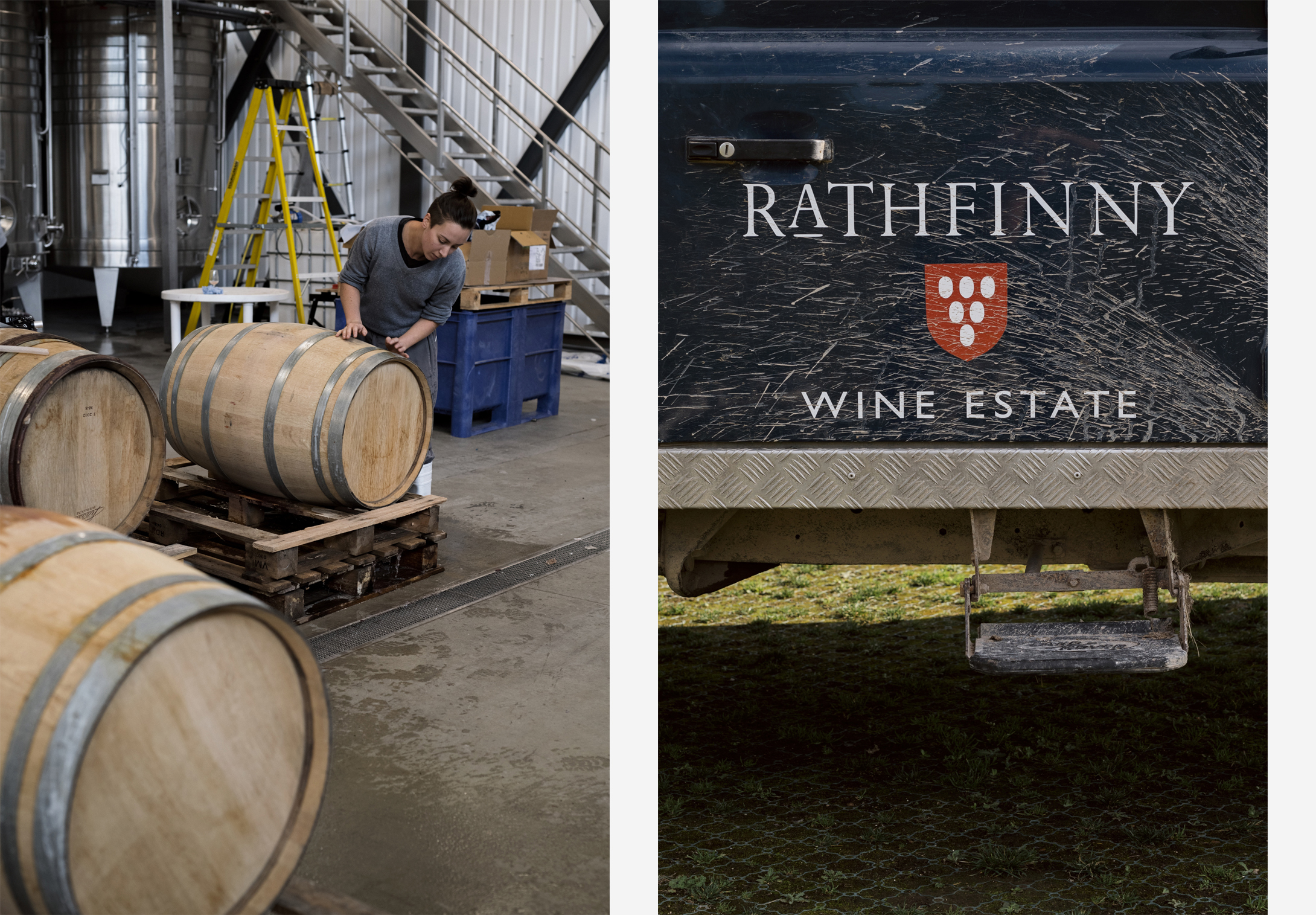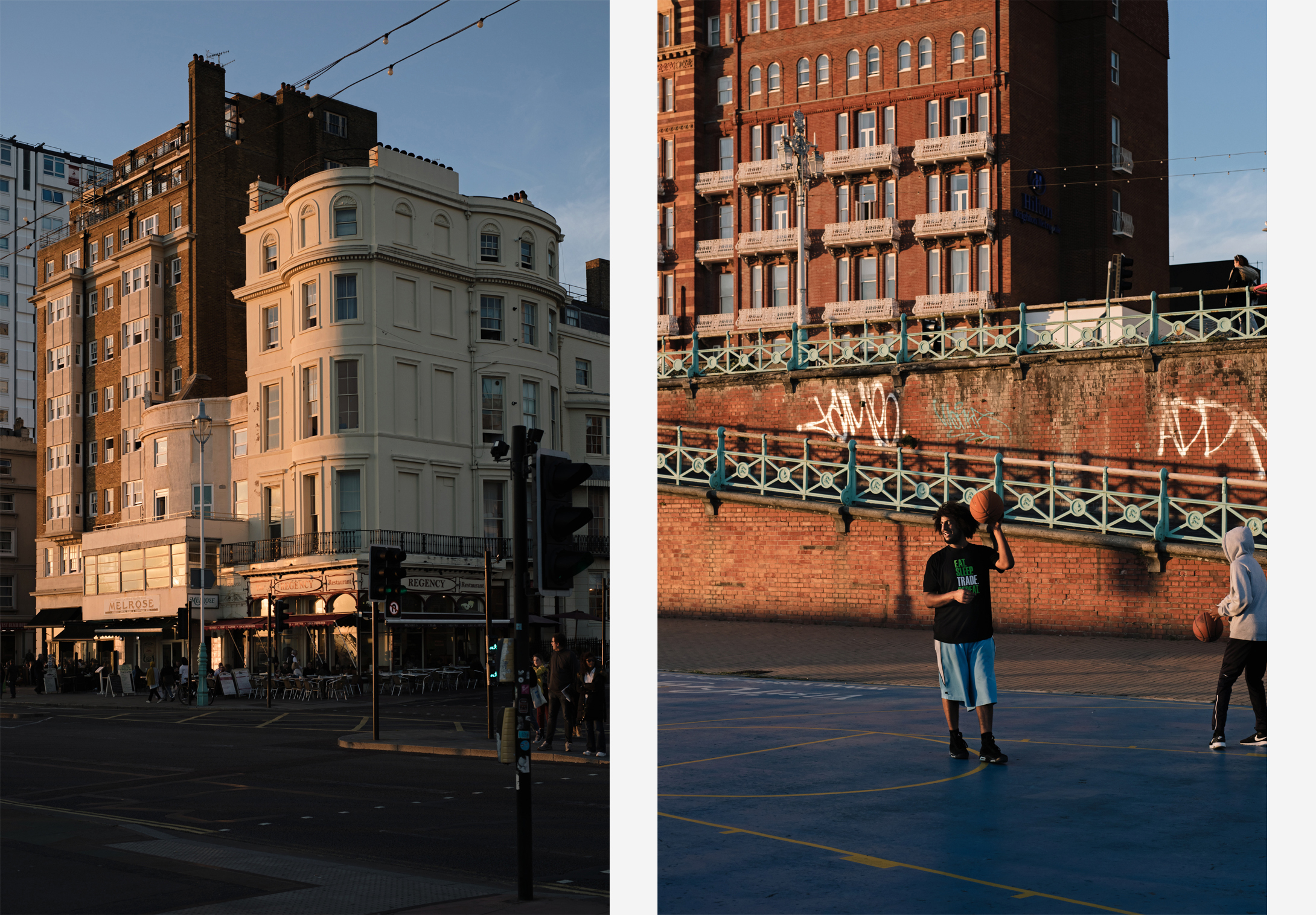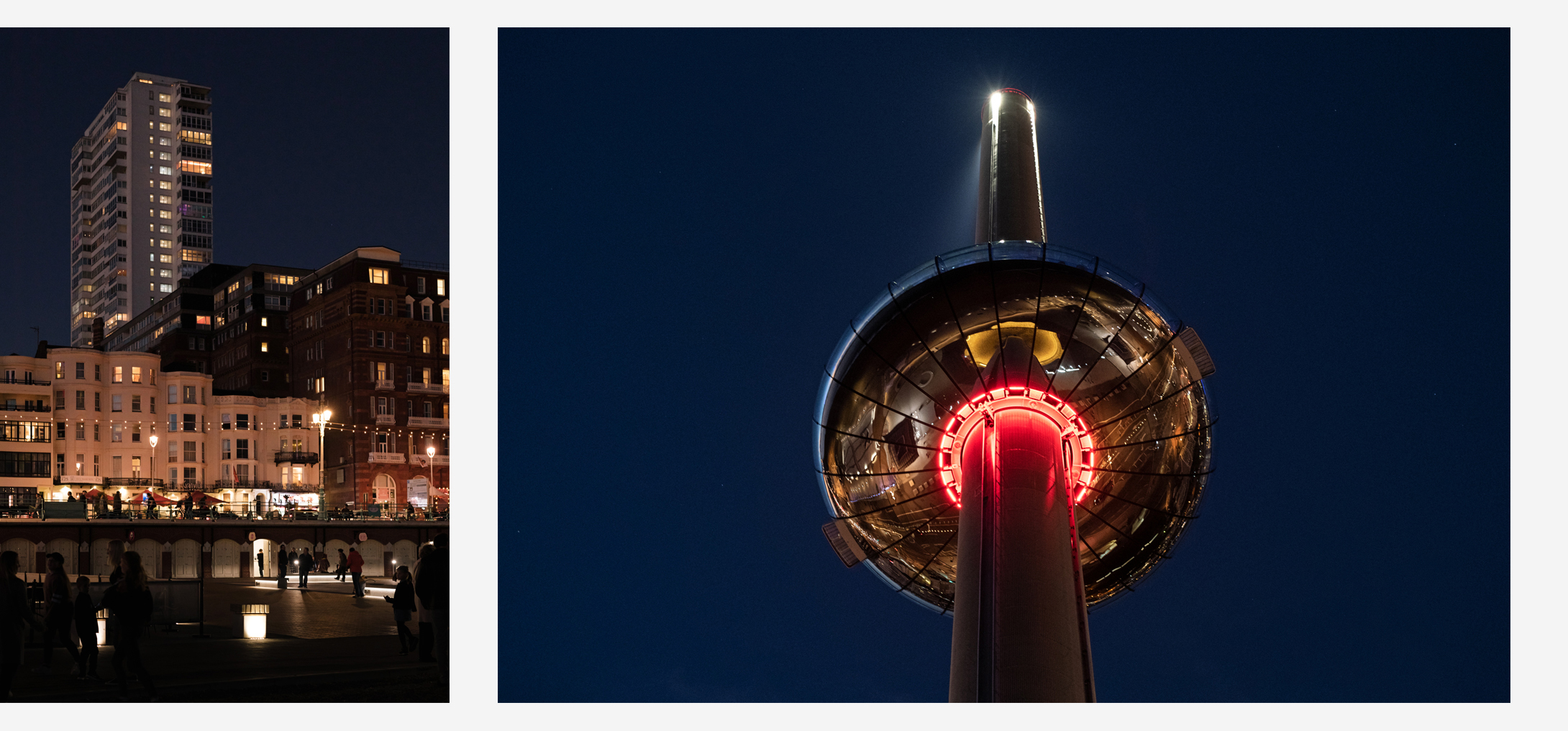 scenes from the city, scenes from the sea
Wake up to the screams of seagulls, fall asleep to their screams.
And in between dream coastal dreams. Filled with salty smells, windswept thoughts, and somewhere in the corner of our minds a far away laughter, fun fair lights…
It is our first time in Brighton, actually our first time in one of these old British seaside towns.
Sunny days and clear blue skies let us forget the grey English weather we had imagined. We blur with local teenagers and tourists, who linger on the stony beach day after day to stretch the summer into infinity.
Walking the weathered wooden planks of the Brighton Palace Pier, it doesn't feel like October. This years summer simply refuses to leave. And at the end of every single last summer day, the blue sky turns into a painting. Different shades of yellow, orange and red, that reflect on the ocean. And every single day we find ourselves standing there, trying one more time to figure it out: What magic is it, that makes humans admire even the millionth sunset of their lives? Didn't we all wonder about that?
The loud colours, numbing our senses, slowly fade into pastels, then take the last sunbeams with them.
Red turns pink turns purple followed by shades of light, then median and finally dark blue. Until the line of the horizon marries the sky with the sea.
As the nightly curtain falls on this scene, it is time for the grand entrance of the Brighton Palace Pier. Myriads of lightbulbs started to illuminate as the sun began to set. By now roughly 67.000 of them bring this back in time feeling to fruition: We are standing in the middle of a fun fair,  stalls and games and excitement surround us.
The charm of yesteryear is filling our minds, while a slightly colder breeze forces us to close our jackets. We now feel melancholy as the summer is slowly fading after all.
Dim candlelight accompanies us the last hours of this day. The bookshelf behind us is crammed with historic books. Stories of sailors, bound in cracky linen. "Reserved" signs tell about regulars and chess clubs.
The tables and the bar are crowded, laughter blends into the typical carelessness of street corner pubs.
For one evening strangers turn into friends. Filled with Whiskey warmth and cosiness we fall asleep.
Waking up to the seagulls helps to locate ourselves, even still in slumber.
Sometimes there lies comfort in routine, especially with morning coffee. Even though it needs the first cup to appreciate it.
Fortunately we found the perfect café for our sleepy morning selves not ready to be thrown into city life immediately:
At "Coffee at 33" one can indulge in morning silence. Let memories of yesterday pass, make plans for today or dream about tomorrow. All while sipping the perfect pour over and waking up body and mind.
Surely we could have "coffeed away" a whole day here. But with the spirits awakened we start our day of strolling the alleys of Brighton. As many of them are pedestrian areas, they keep a relaxed atmosphere even though pretty crowded. Not really on the hunt for something particular, we just swim with the stream. Every now and then stopping for a photo or inspecting one of the trillion shops.
Wandering the North Laine area we figure that there isn't really anything you won't find here: Quirky shops with all sorts of absurd vintage finds and local artists selling their best pieces. A whole range of foreign home decoration and pretty decent record stores. Naturally we buy some Nick Cave records here, in this town, that he called home for a long time.
The comfortably walkable streets turn into a maze of narrow alleyways as we make our way through the so-called "Lanes". Formerly the historic city centre one almost feels immersed into an oriental bazaar. It's a weird place. One lane is filled exclusively with jewelry stores, another one ends in front of a chocolate shop, that apparently materialised straight from "Charlie and the Chocolate Factory". It's name: "Choccywoccydoodah".
There is tat and rummage of all sorts to be found right next to shiny diamonds and luxury shops. Just like with the vespertine funfair scene last night, we fall into a forgotten movie scene once more. And suddenly, after another turn in this labyrinth, we find ourselves back on the main street. It's filled with busses and people and noises and it takes us a moment to bring ourselves back into reality.
It would be oh so tempting to return to the waterfront now. Inhale the salty air and process the impressions of the day.
But there is one more oddity on the list, that deserves our attention. In the midst of the buzzing city center you can find a calm green oasis, the Pavilion Gardens. Which got the name from the distinctive building in its middle: The Royal Pavilion.
It isn't allowed to take any pictures inside though, as some of the furniture and decorative elements are royal property.
To put it into words or at least try to do so: It's an eclectic and exotic, extravagant and elaborate, theatrical and magnificent, but also lunatic and mind bogging crazy dream of a decadent man with a love for architecture and decorative arts: King George IV.
He turned his seaside retreat into a "pleasure palace". Countless chandeliers, canopies and oil lamps, but also tons of candles and precious china are displayed. Columns in the shape of palm trees and massive golden dragons acting as the probably most extravagant curtain holders ever. It may sound plain megalomaniacal, but it definitely is a special oddity better not to be missed when in Brighton.
With a complete sensory overload it is finally time for us to give ourselves a break and cherish one of Brightons biggest qualities:
The closeness to the countryside.
Only a short drive by train or bus and the city hectic is forgotten. Just behind the Brighton Marina starts the "Undercliff Walk". Here we can let our minds rest while walking alongside the white chalk cliffs for miles. We study the shapes and textures of the rocks, listen to the waves crushing just beneath our feet and enjoy the gradually changing views of the coast.
Not that it's actually possible to feel filled up with the ocean, but just in case: Additionally to the waterfront, all the hills and greens of Sussex are just at the doorstep of Brighton! Tye your hiking boots and try a bit of the South Downs Way or pair a short hike with some food and Sussex wines at one of Sussex' Wineries.
With every travel comes this whimsical moment to arrive on the last day of a journey. And that is especially true to us on trips to completely unknown places. It will always feel like you are just getting the idea of a place when it's time to leave…
Every time it is a strange battle what last first memories to add to your inner storage.
With the intention to enjoy our last evening in a slow manner we opt simply for a nice dinner. Followed by some more time spent by the ocean – as this is and will always be what we are missing the most when at home in Berlin.
Standing by the sea we feel the sleek sanded stones beneath our feet. We hear the distinctive sounds of tumbling rocks as the water reverses its tracks. And we witness one more time, one last time!, the marvel of the starling murmuration by the beach.
Skeleton remnants of a bright past are covered in gloom before our eyes as the light of day disappears below the horizon. And Brightons future begins to illuminate the scene, as the slim new resident puts on its nightly dress.
The sound of the busker in the distance merges with the rumbling of the surf.
"There are cities underneath cities,
cities beneath the sea. And the magic of stones,
when taken back home, is left on the beach"
– Gravenhurst –
Thank you Visit Brighton for having us!
Laura Droße, Constantin Gerlach