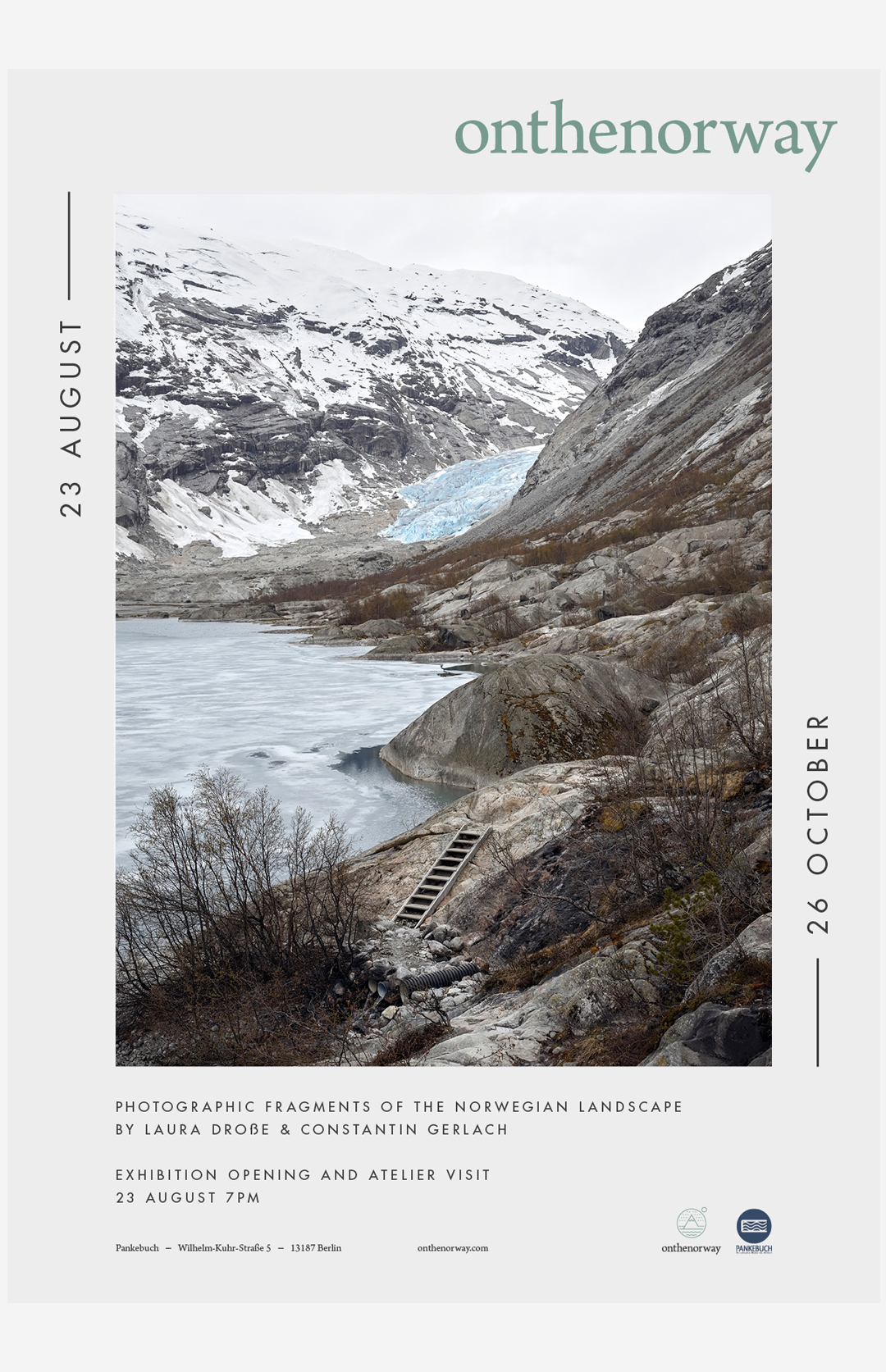 On August 23rd 2019, we invite you to the first photo exhibition of "onthenorway" as part of "THE DREAM WE CARRY / NORWAY – Guest of honor at Frankfurt Book Fair 2019
The exhibition shows calm + poetic photographic fragments of the Norwegian landscape – in it's roughness, it's beauty and it's staggering variety.
By Laura Droße & Constantin Gerlach
Exhibition Opening:
7 pm at Pankebuch,
Wilhelm-Kuhr-Straße 5,
13187 Berlin.
Followed by a visit to the "onthenorway" atelier around 9 pm at Kreuzstraße, where the artists showcase more of their work from Norway, Sweden, Denmark and Ireland.
There will also be some very special drinks, music and
snacks waiting for you.
Exhibition opening hours:
August 23rd. – October 26th
Monday: 12:00 – 19:00
Tuesday to Friday: 10:00 – 19:00
Saturday: 10:00 – 18:00