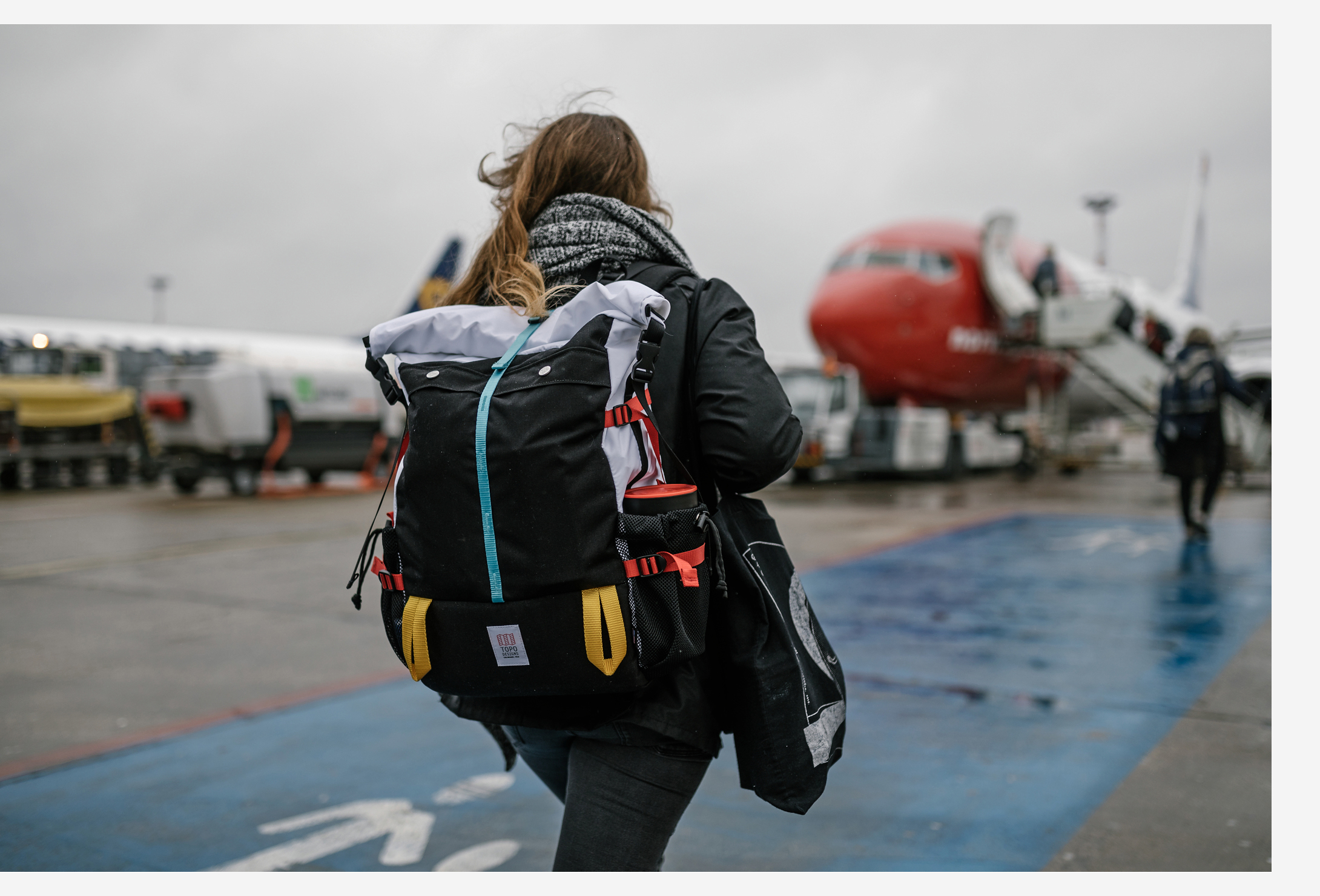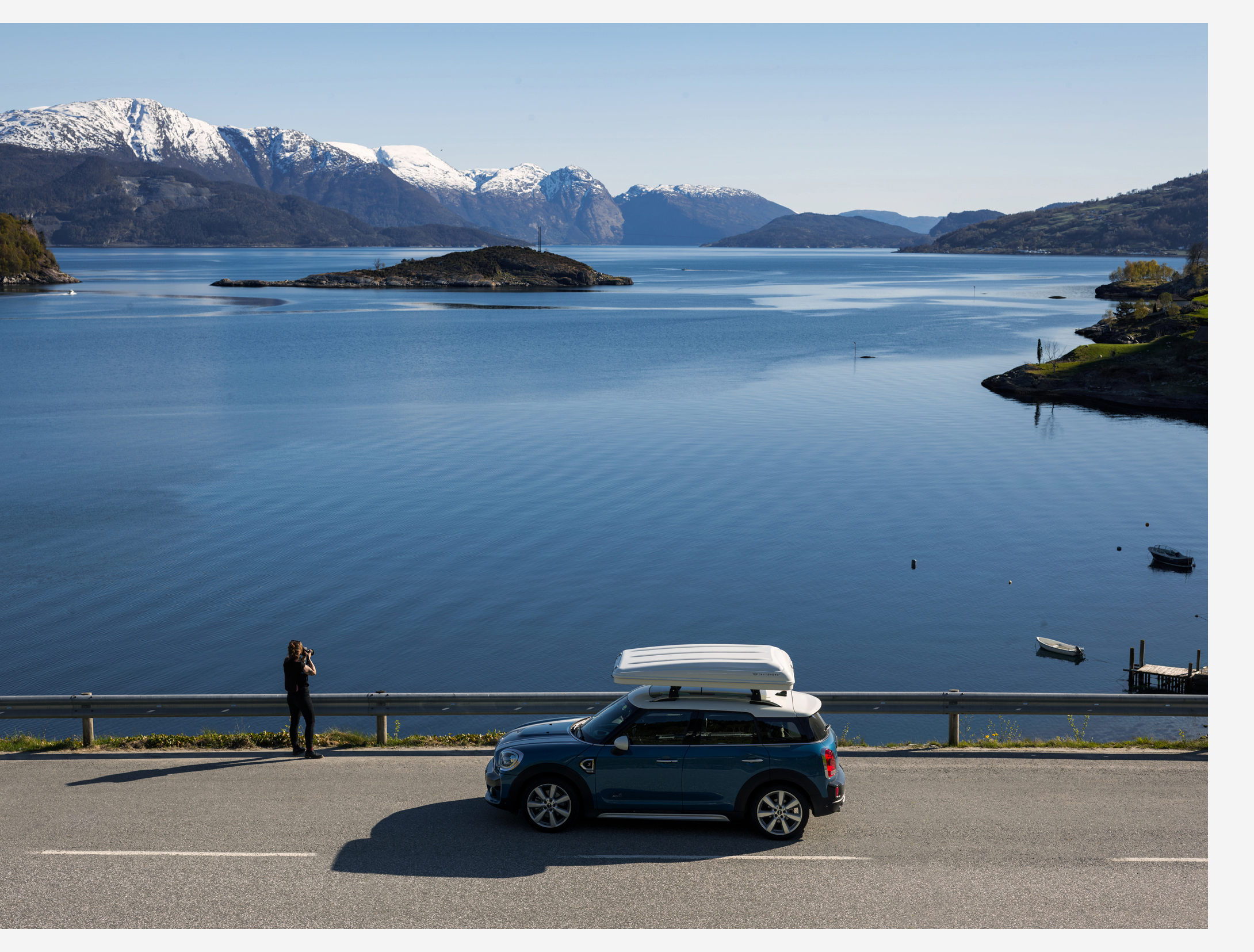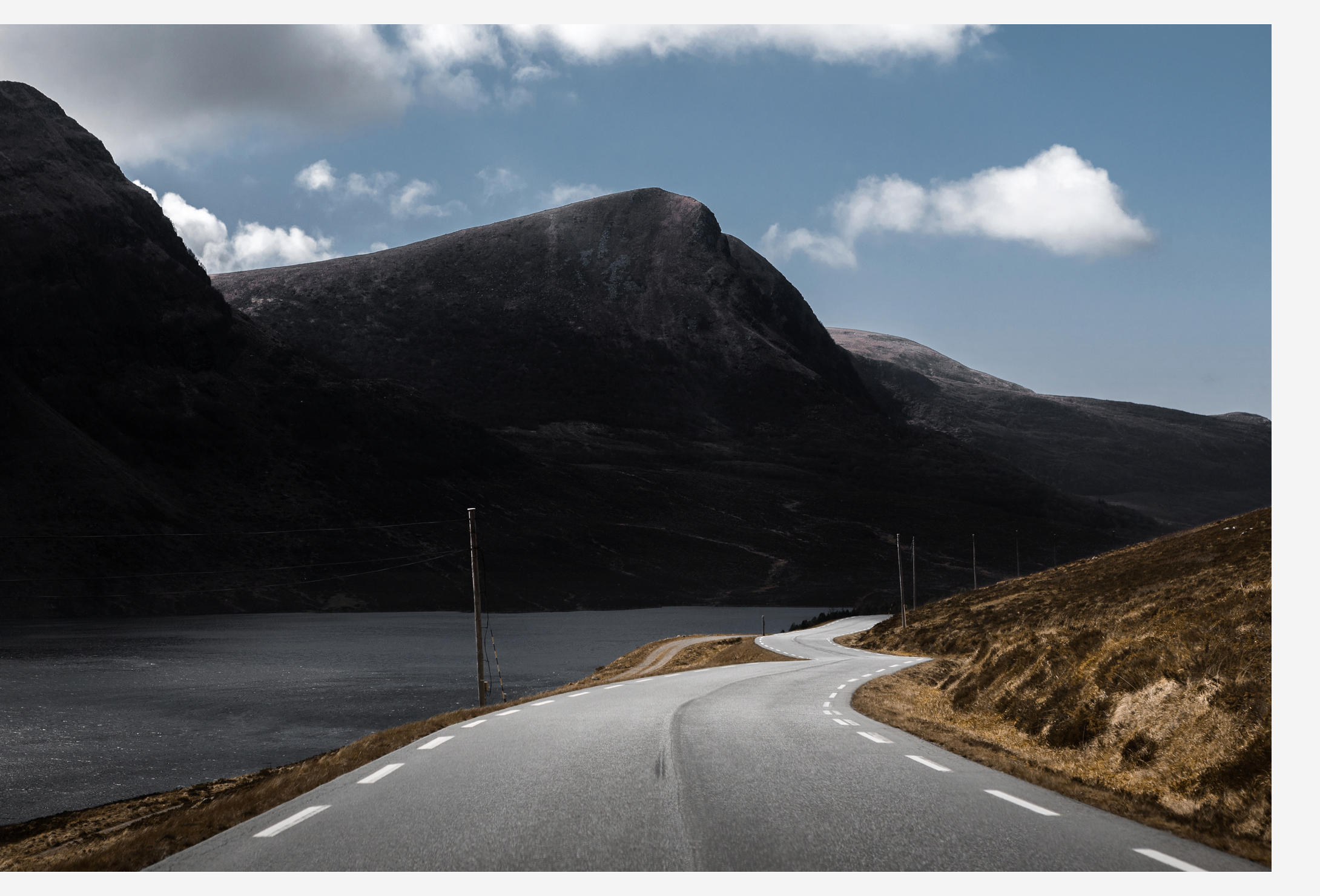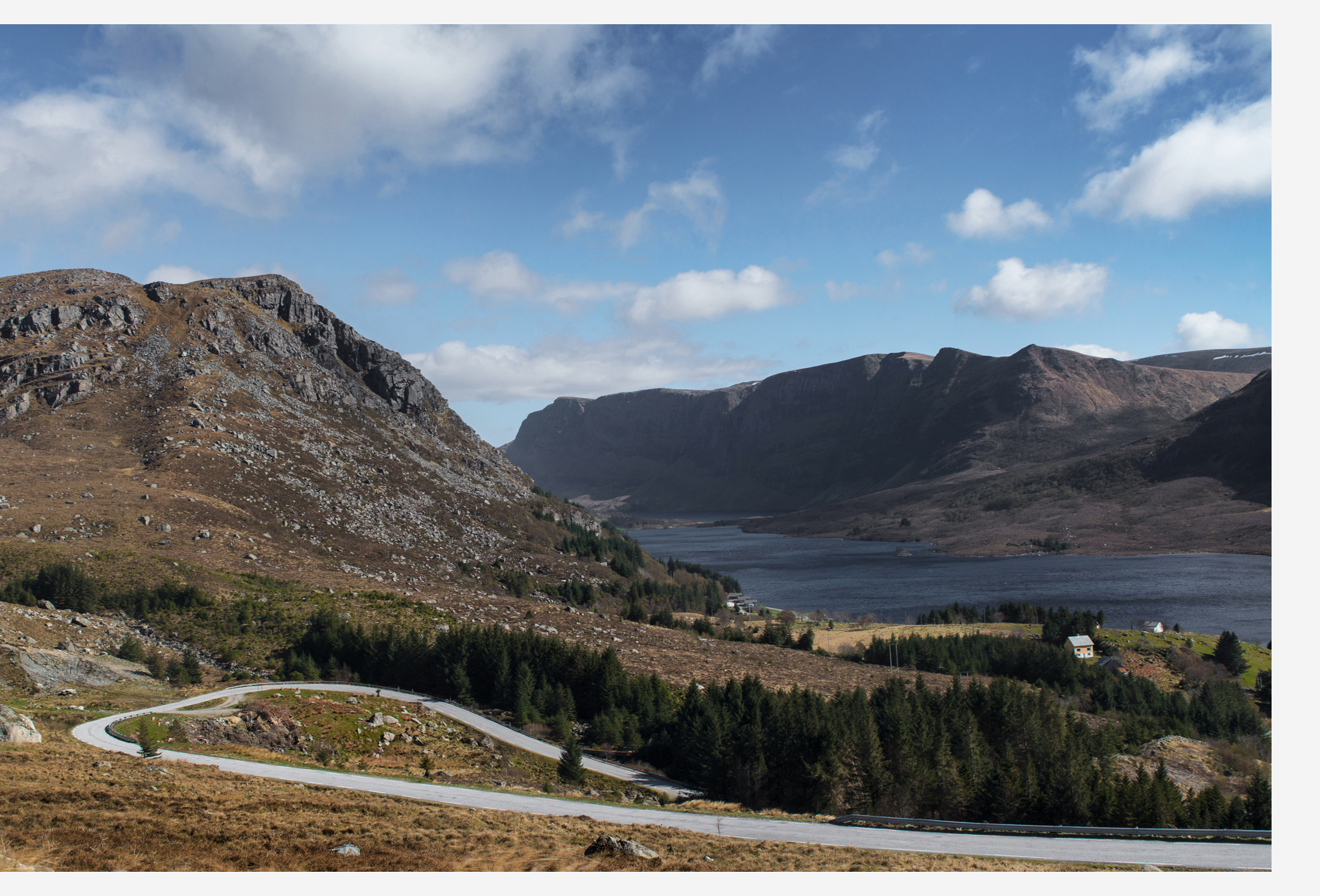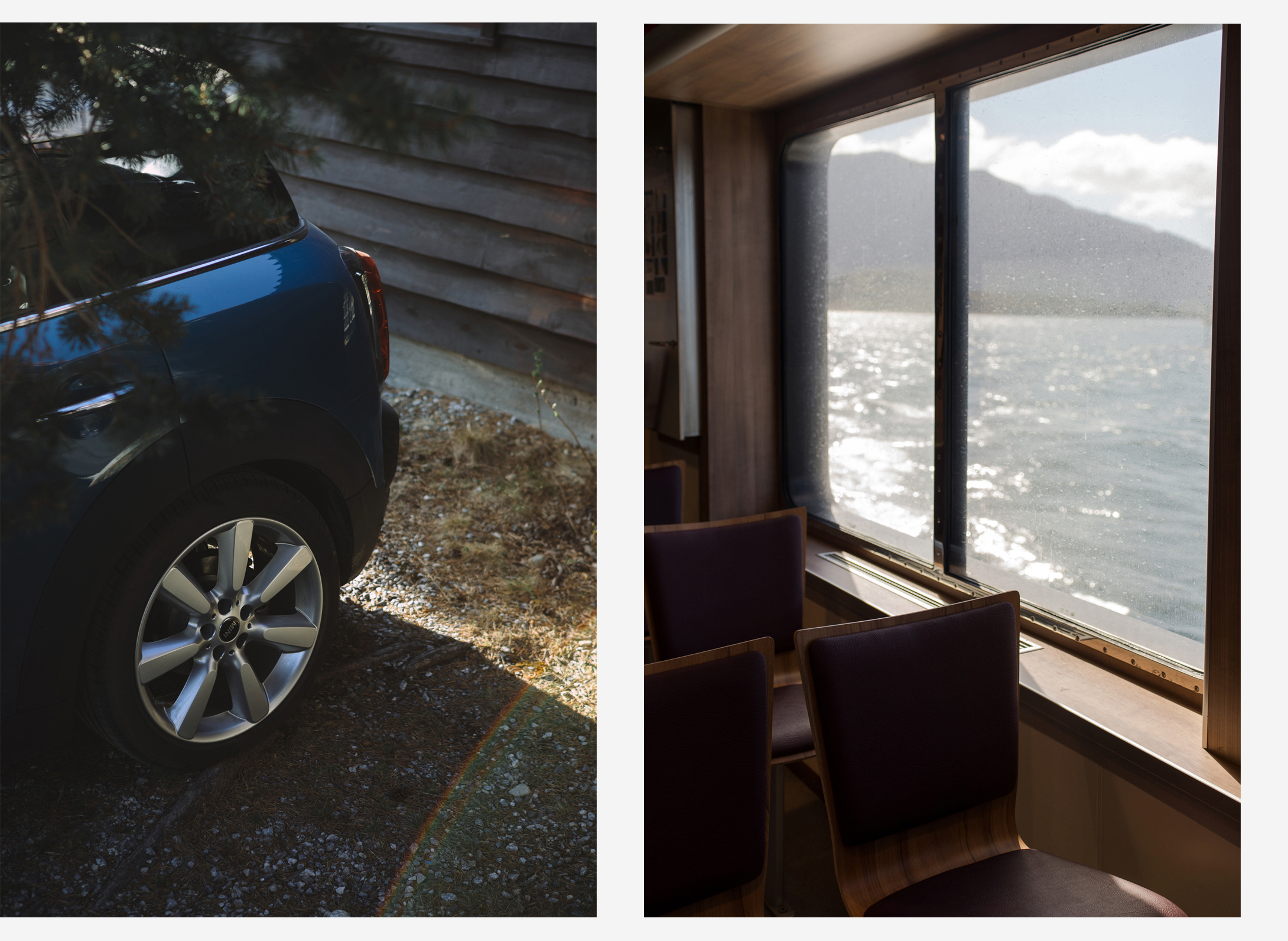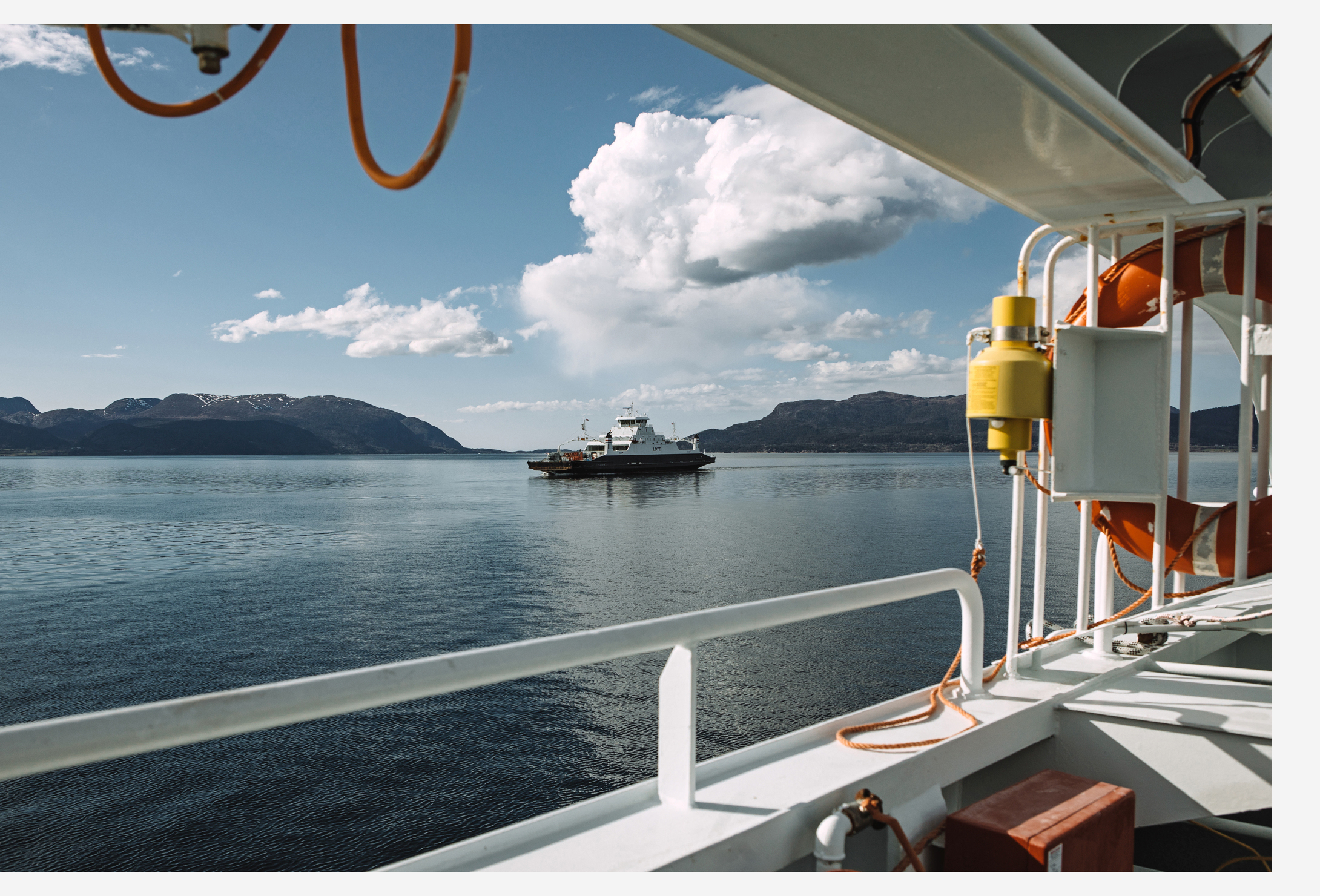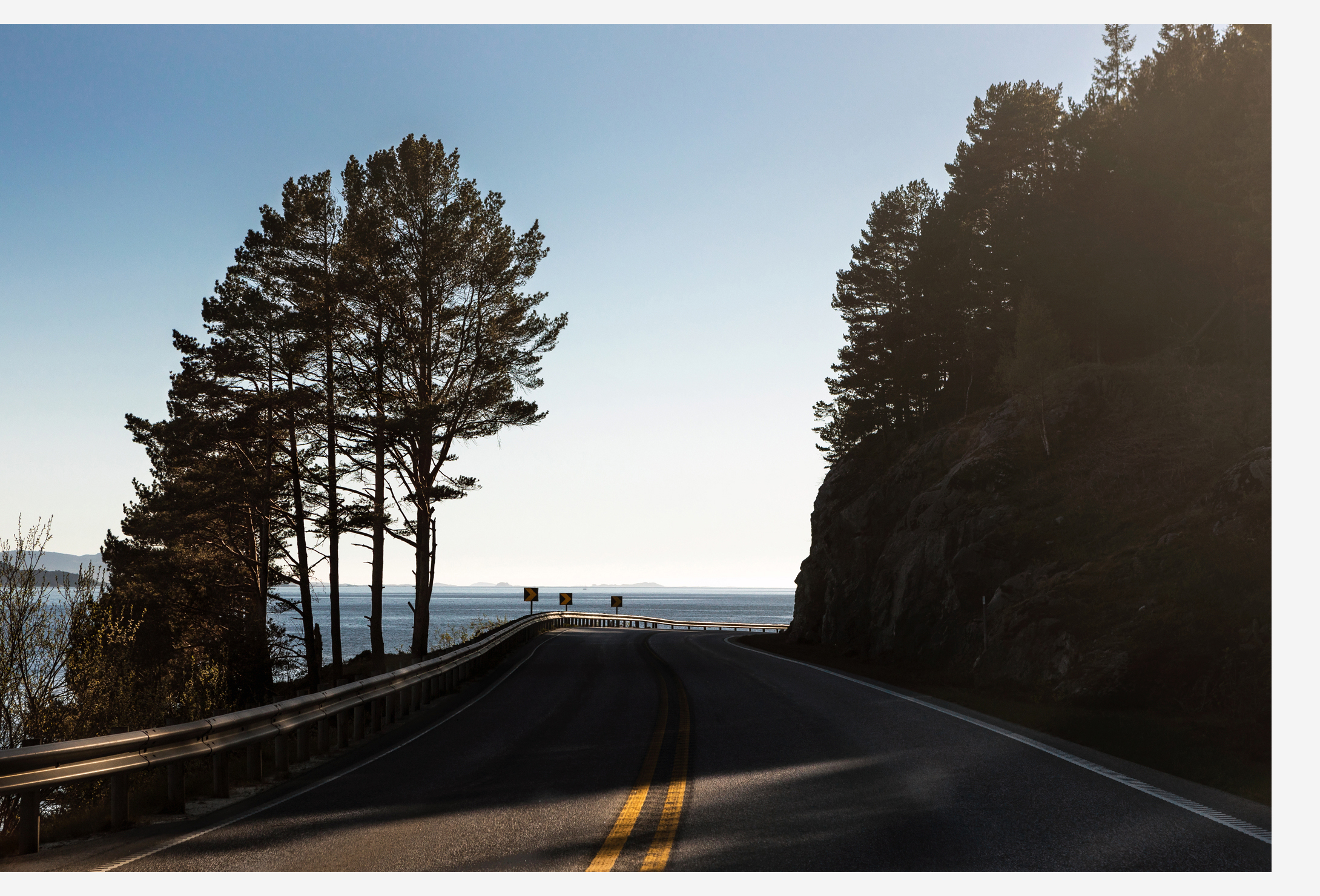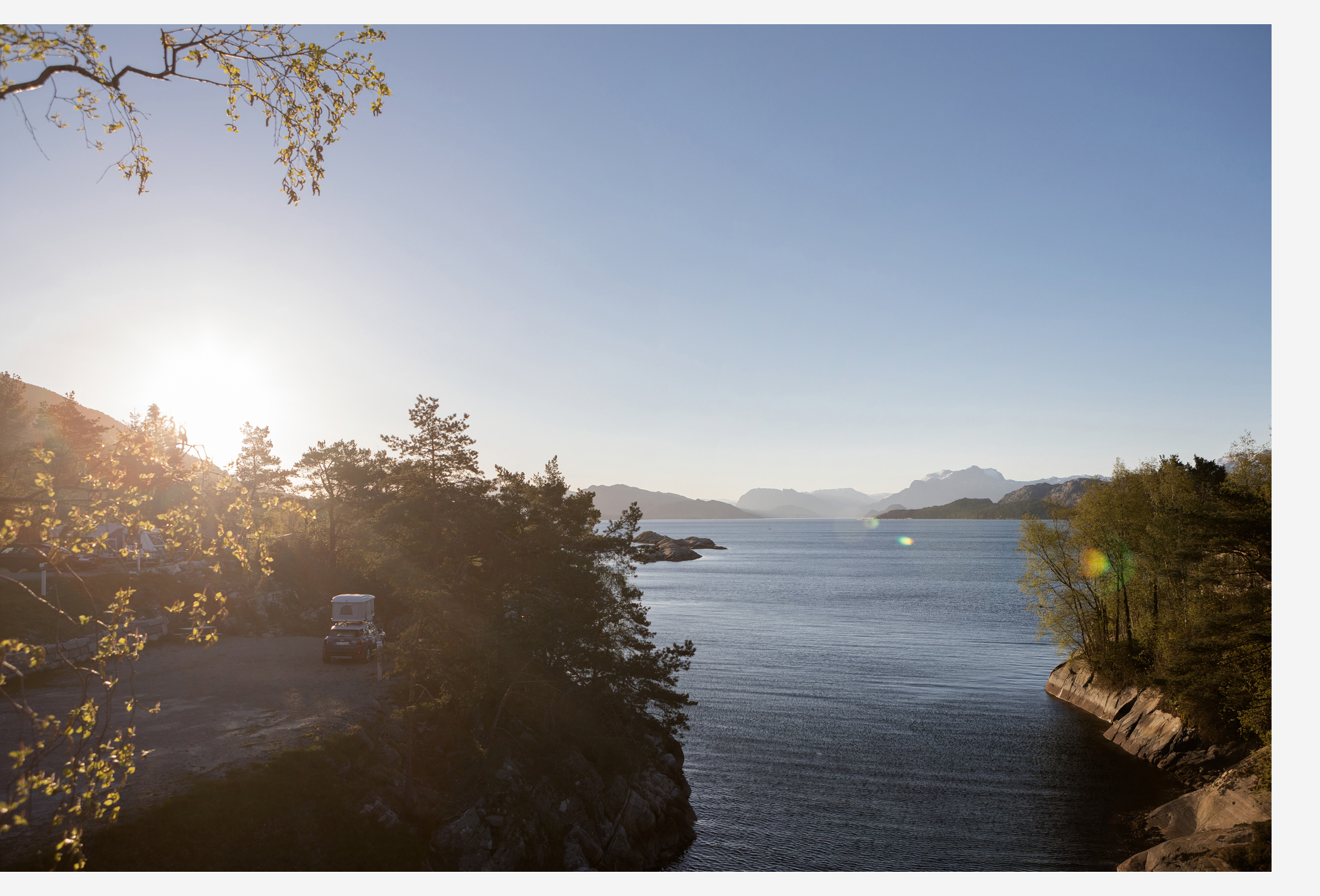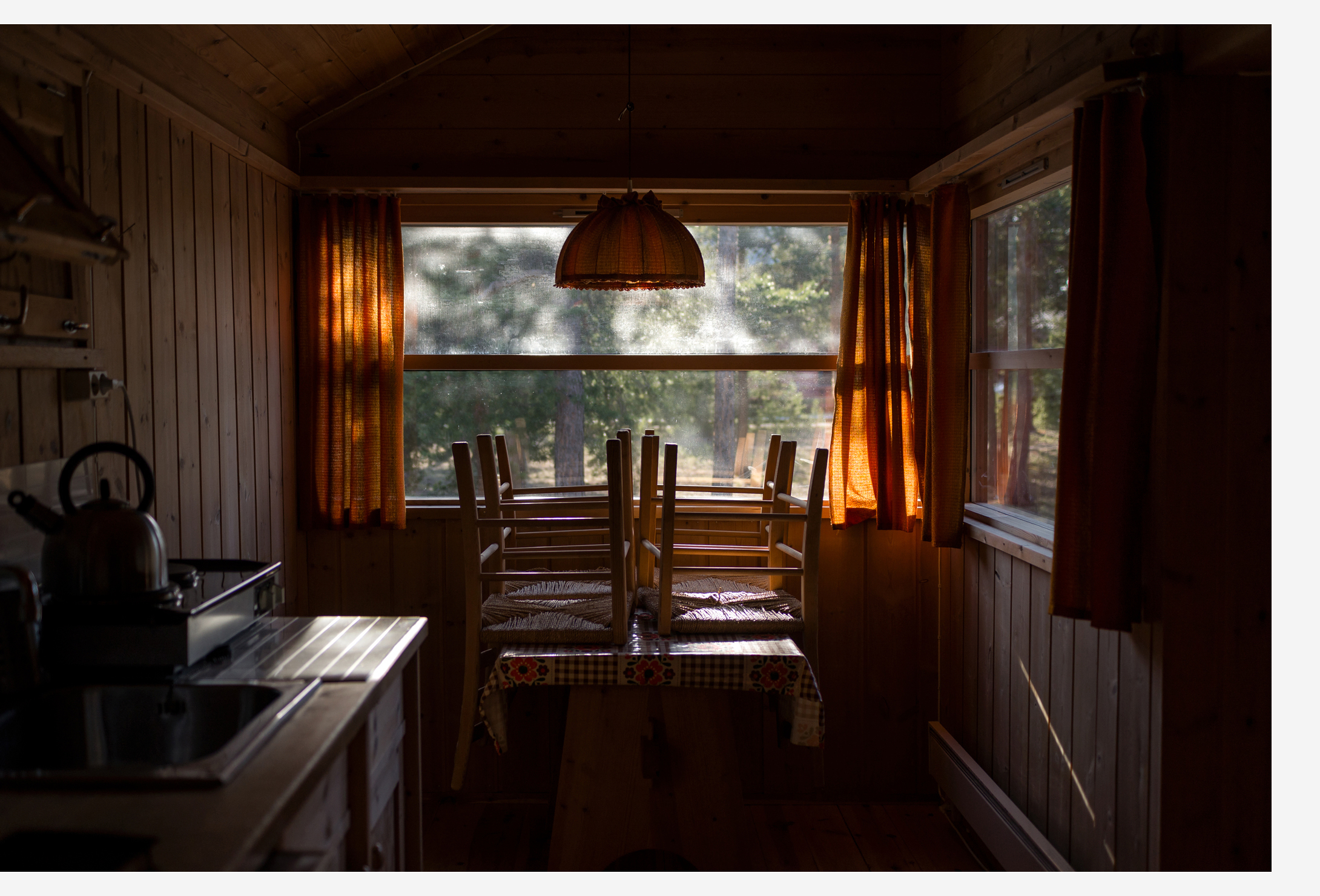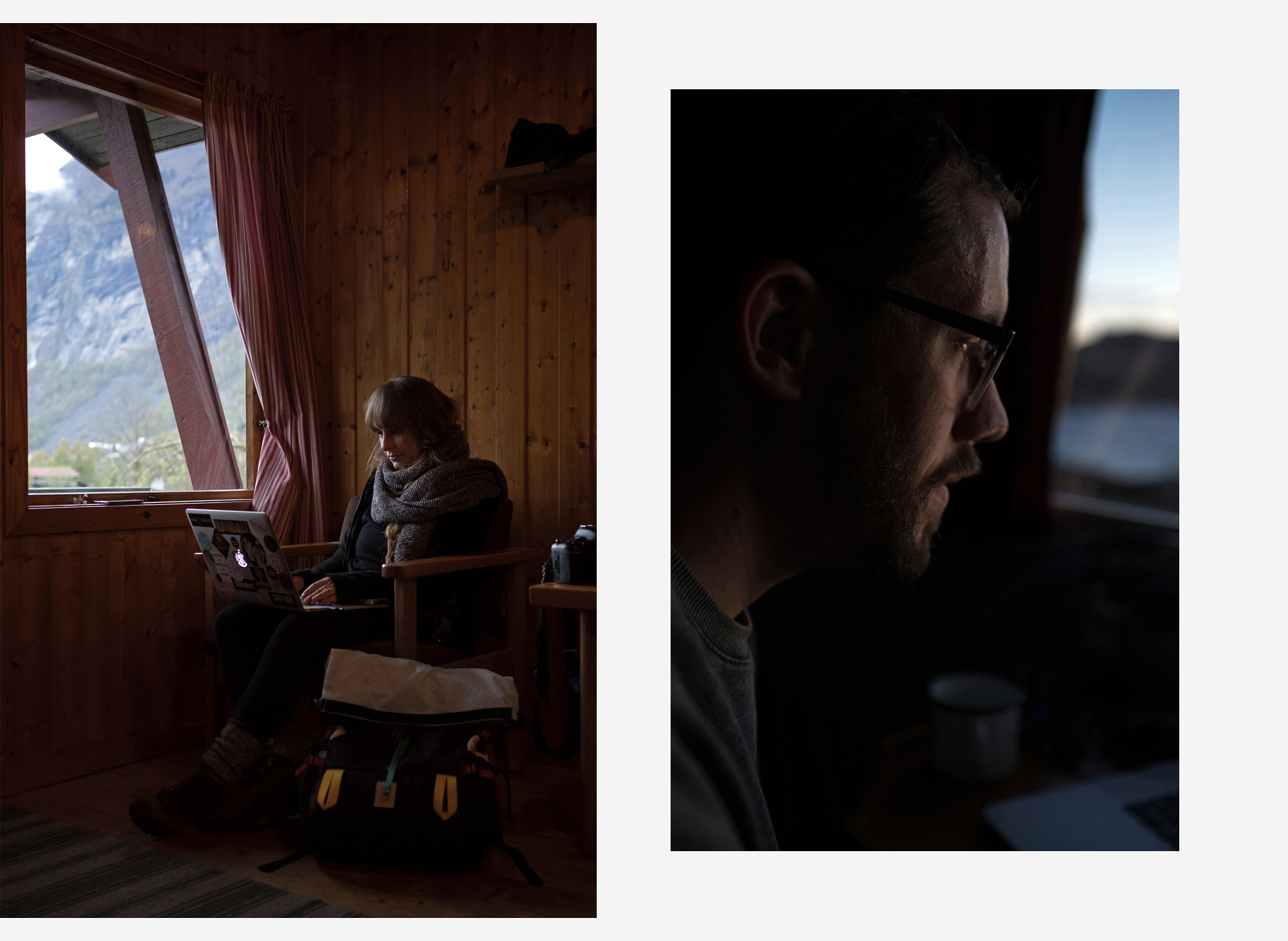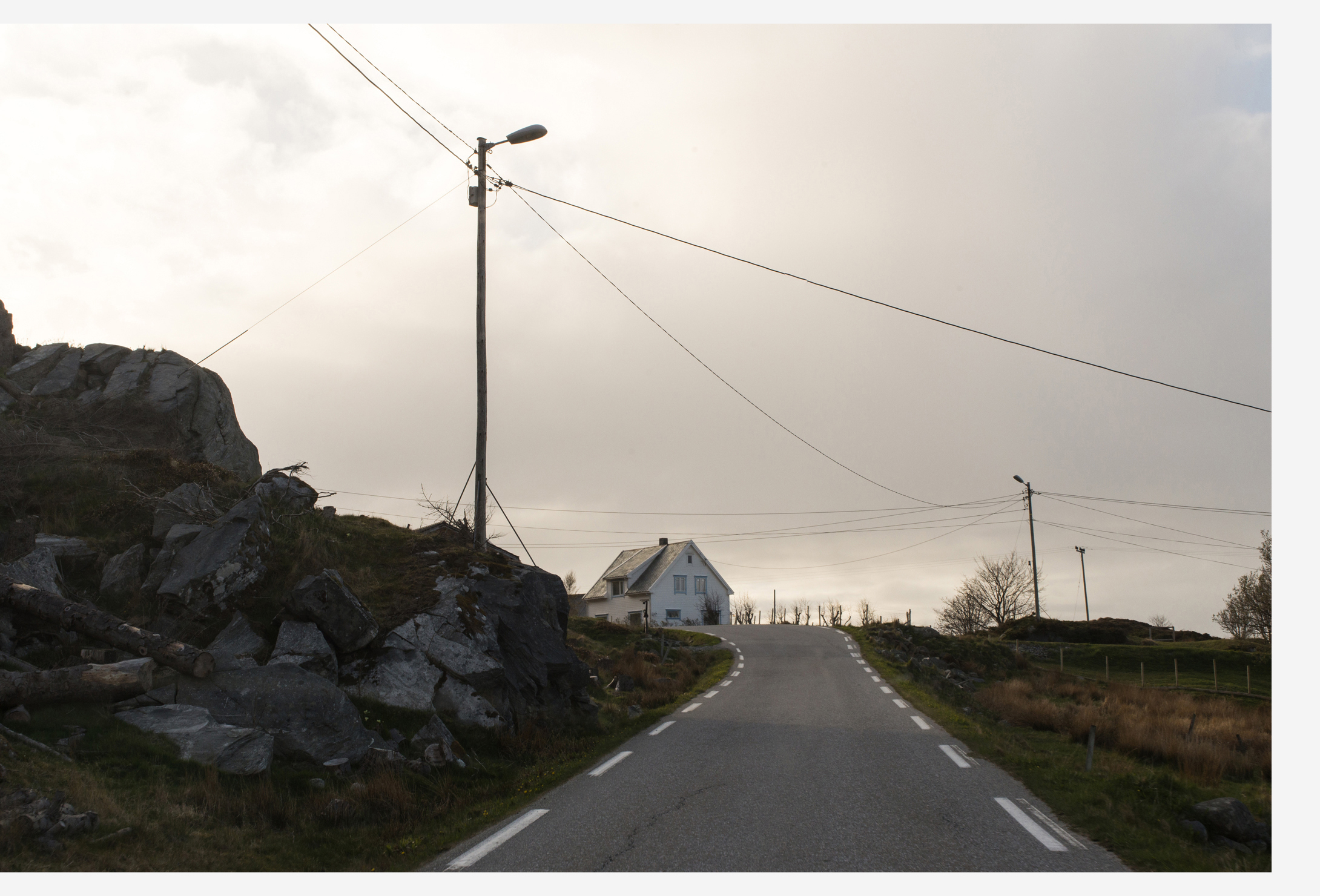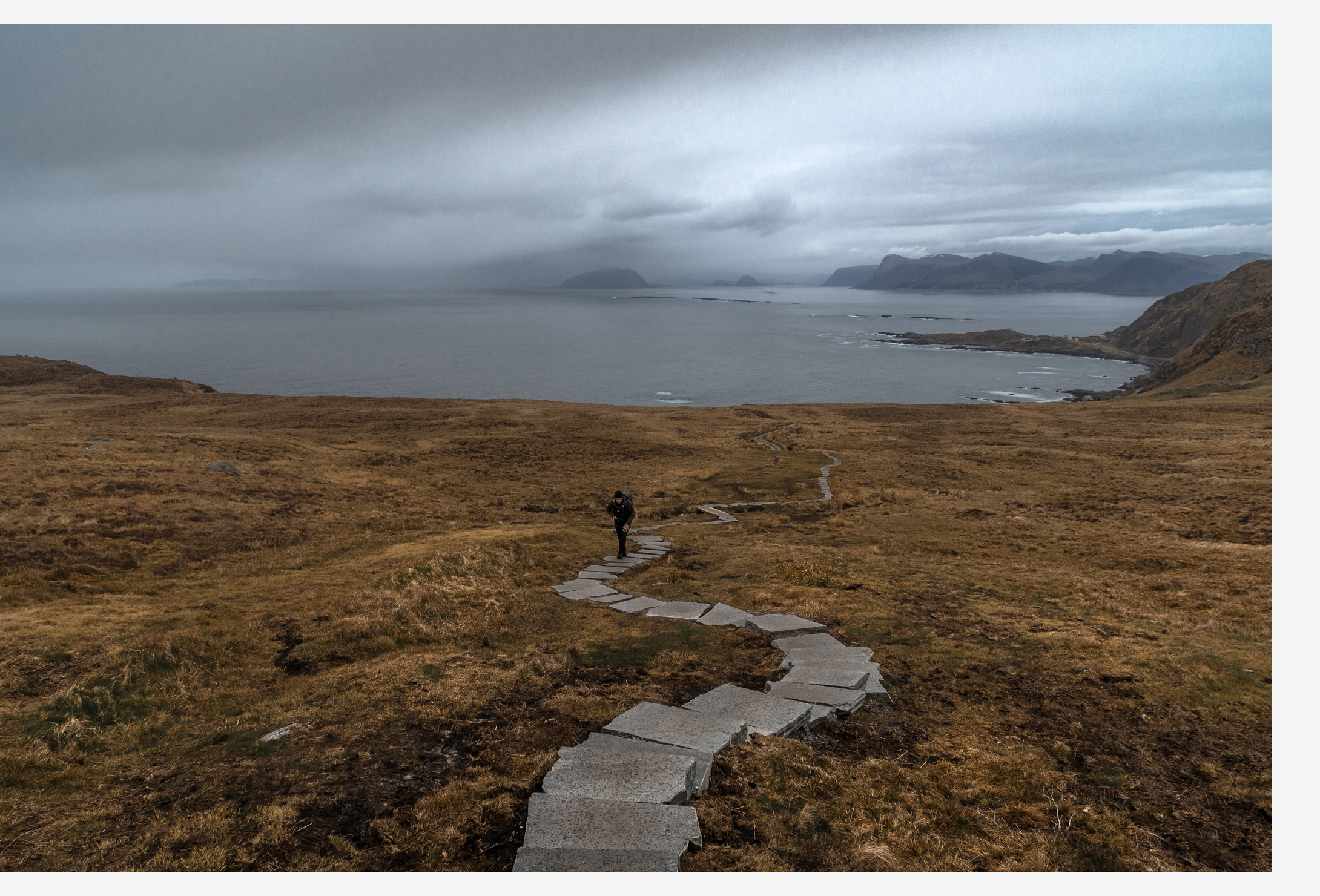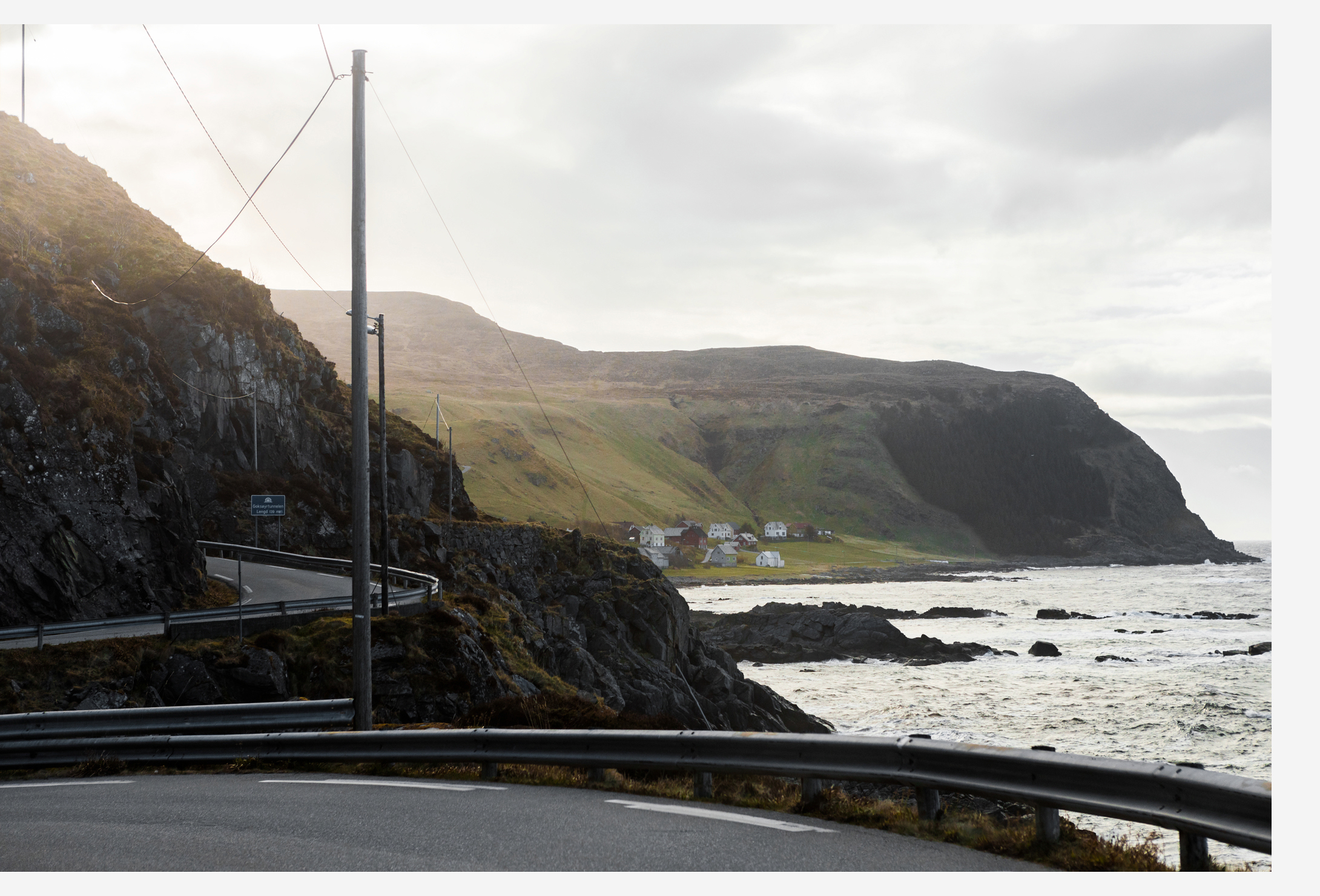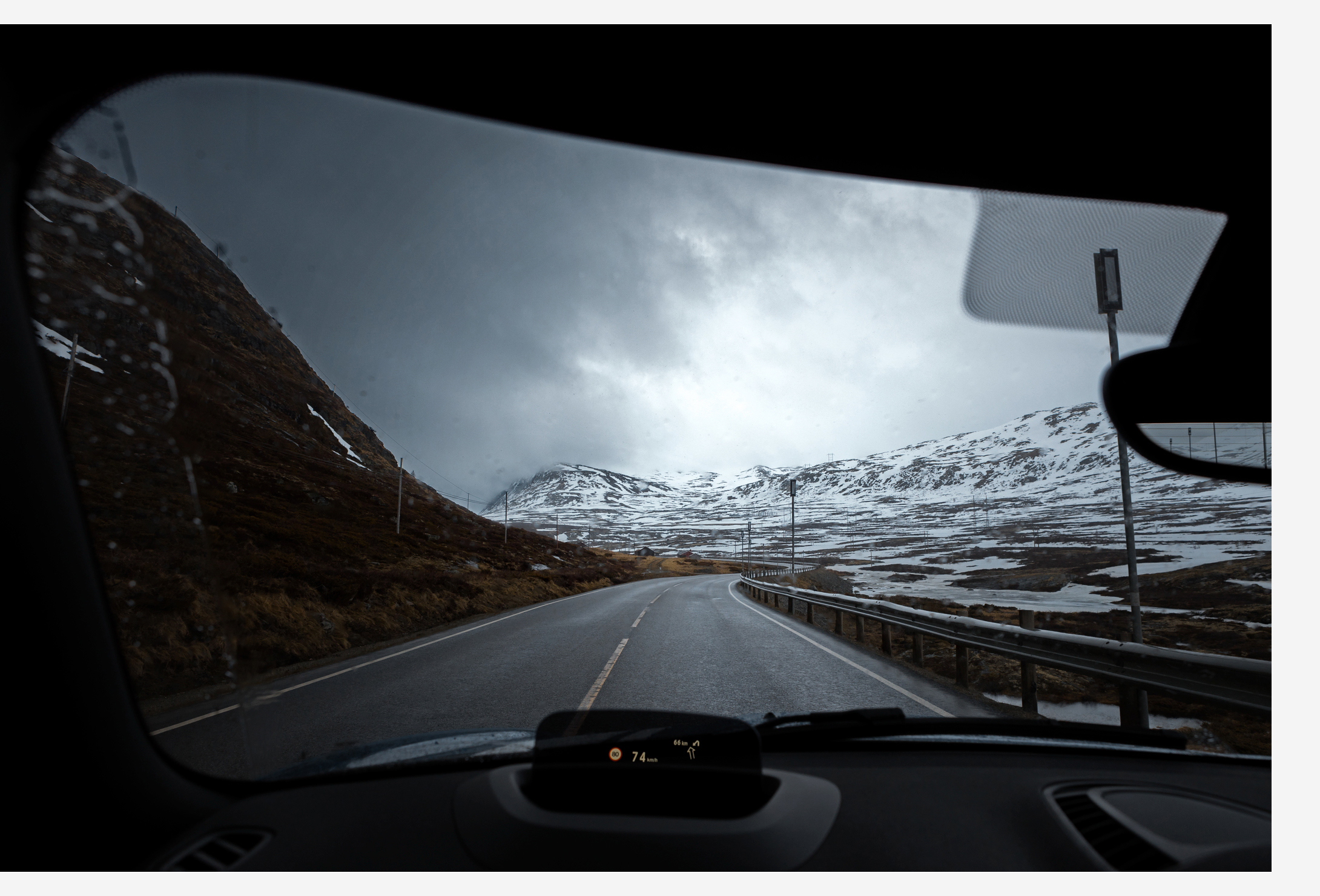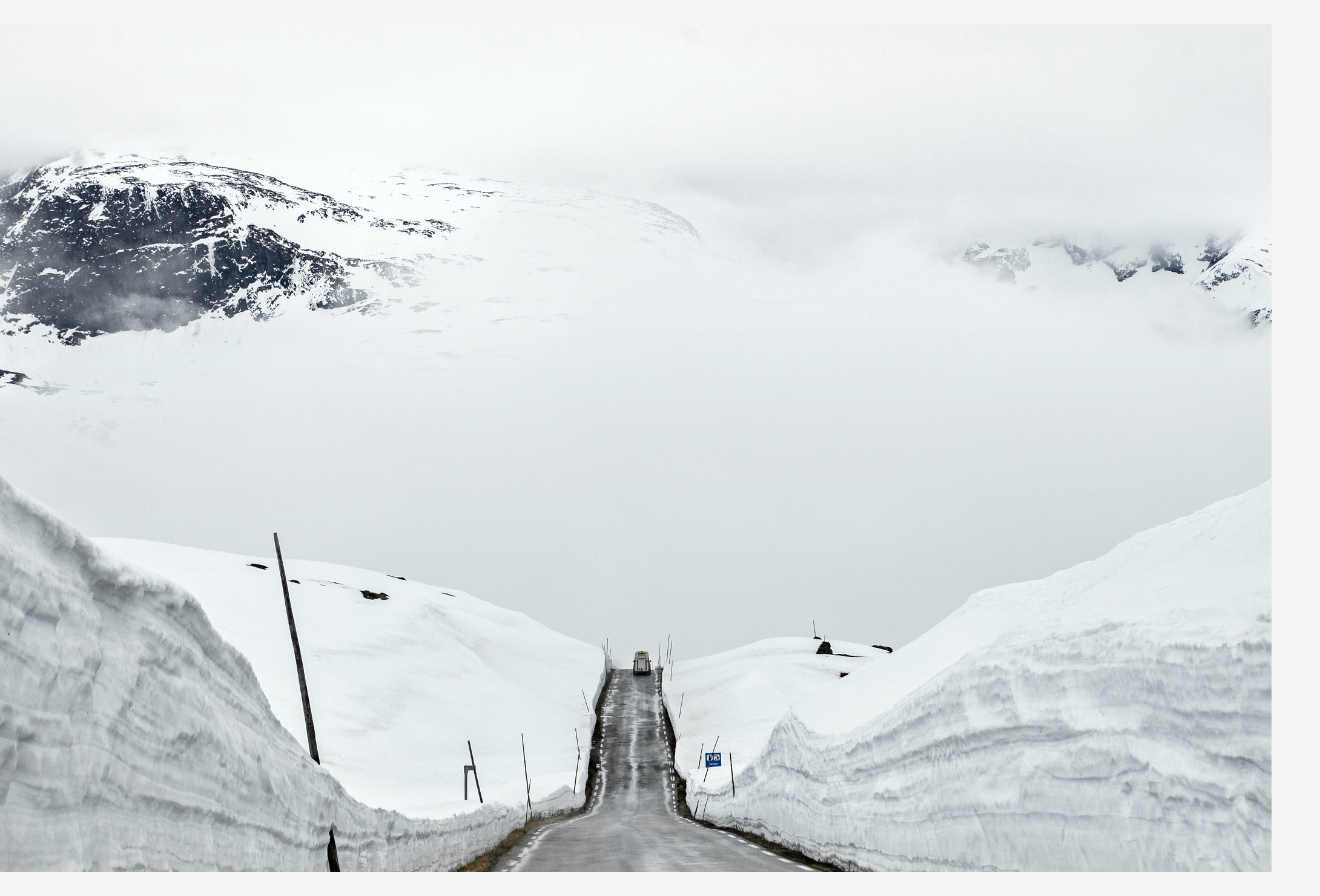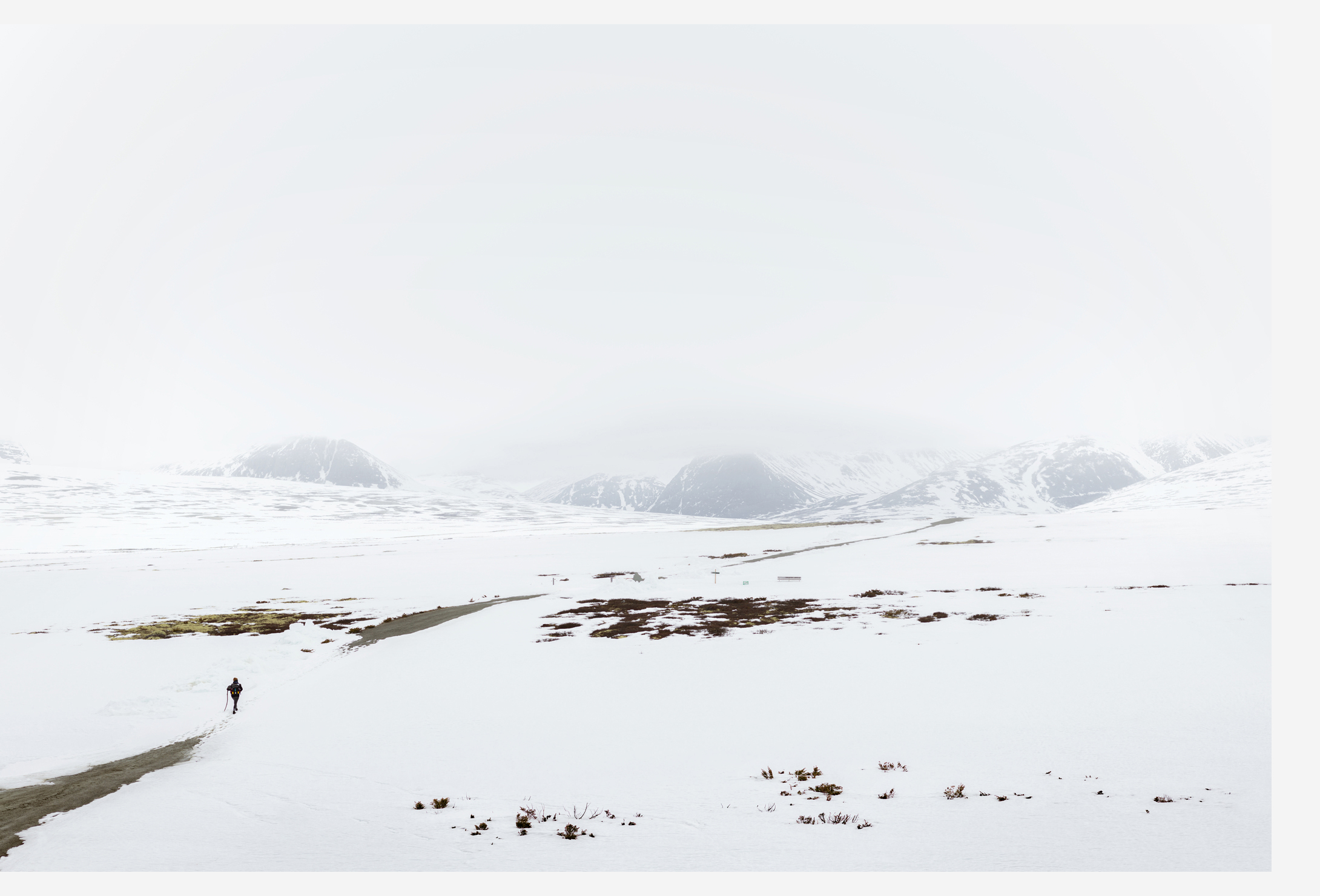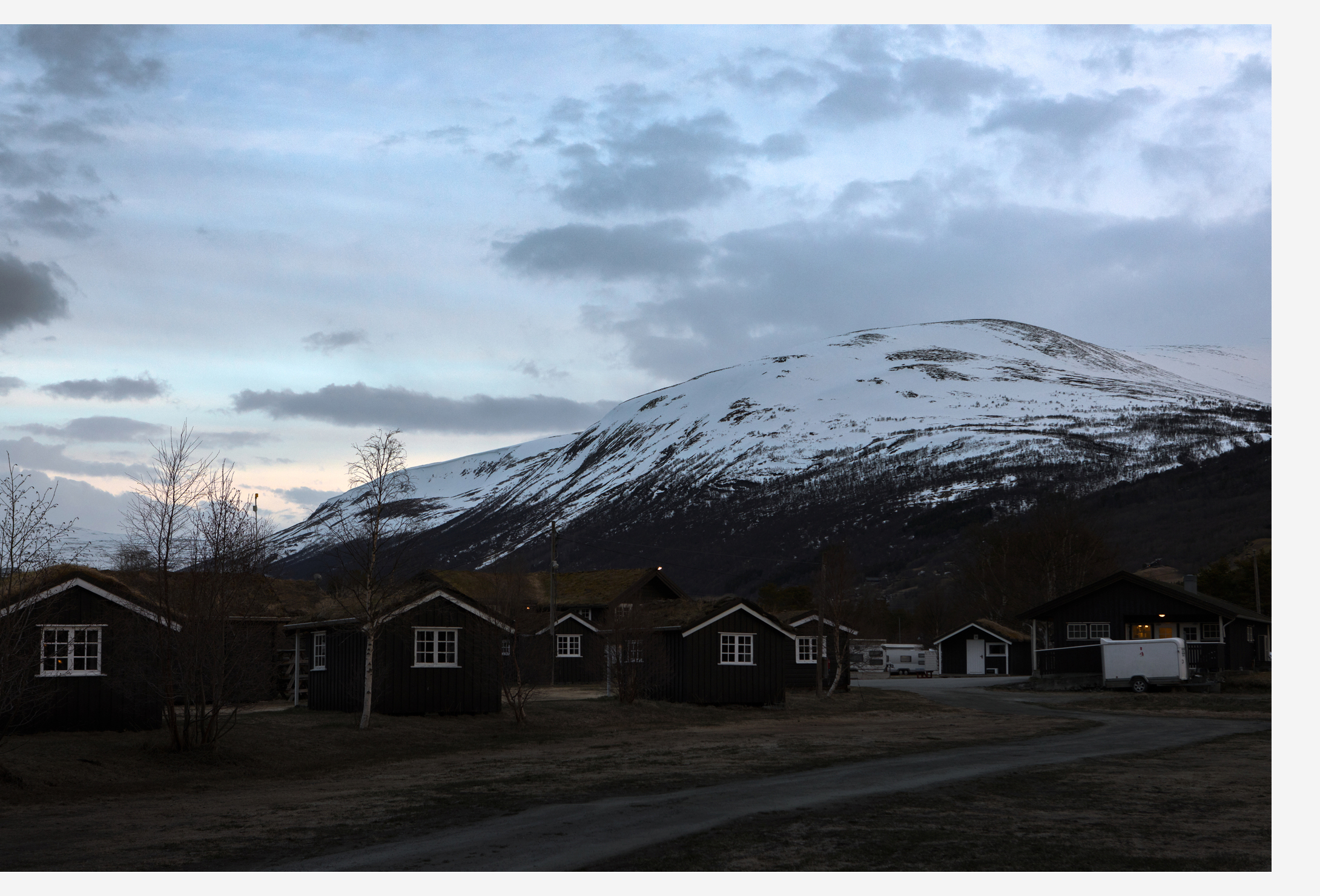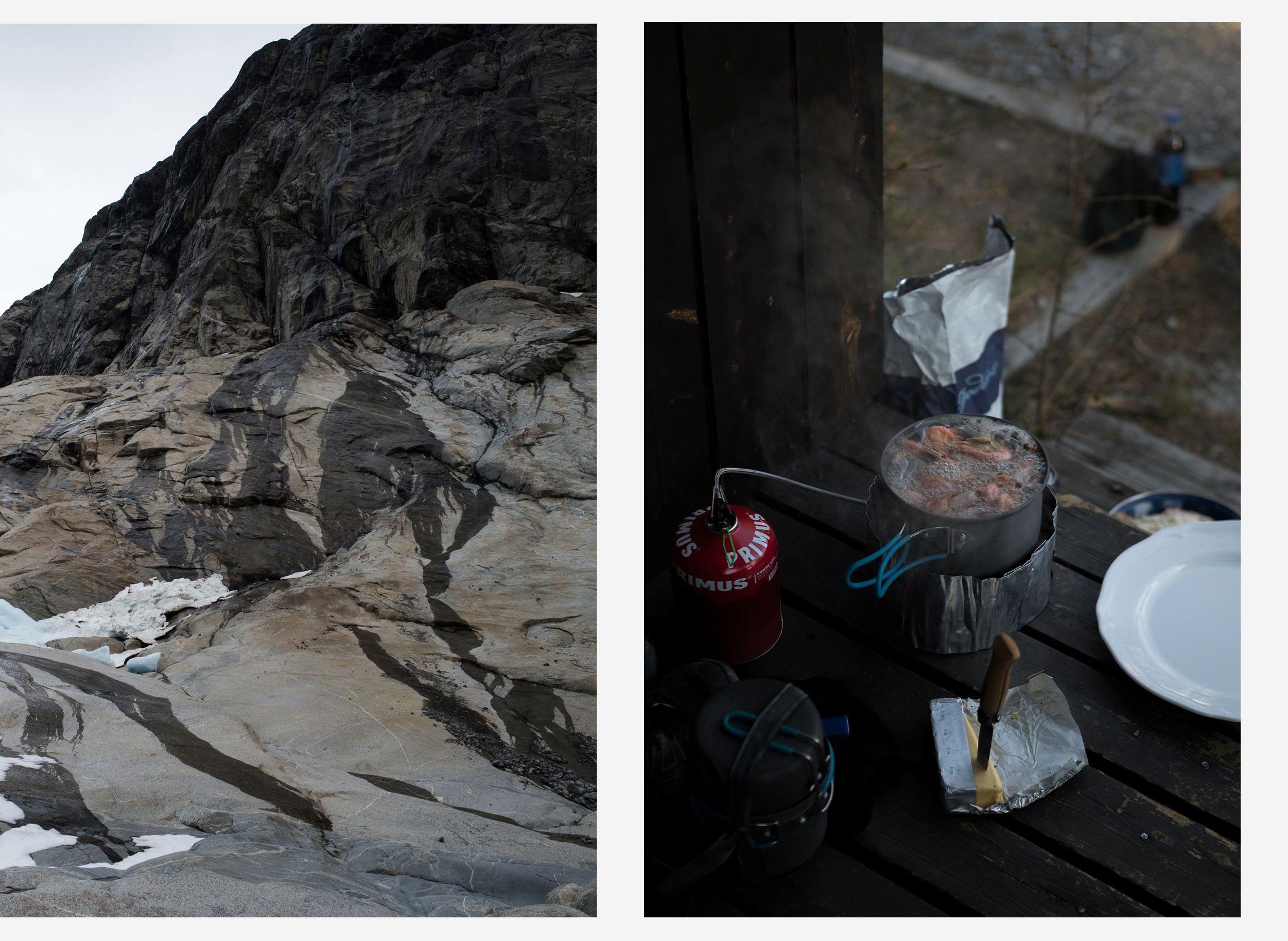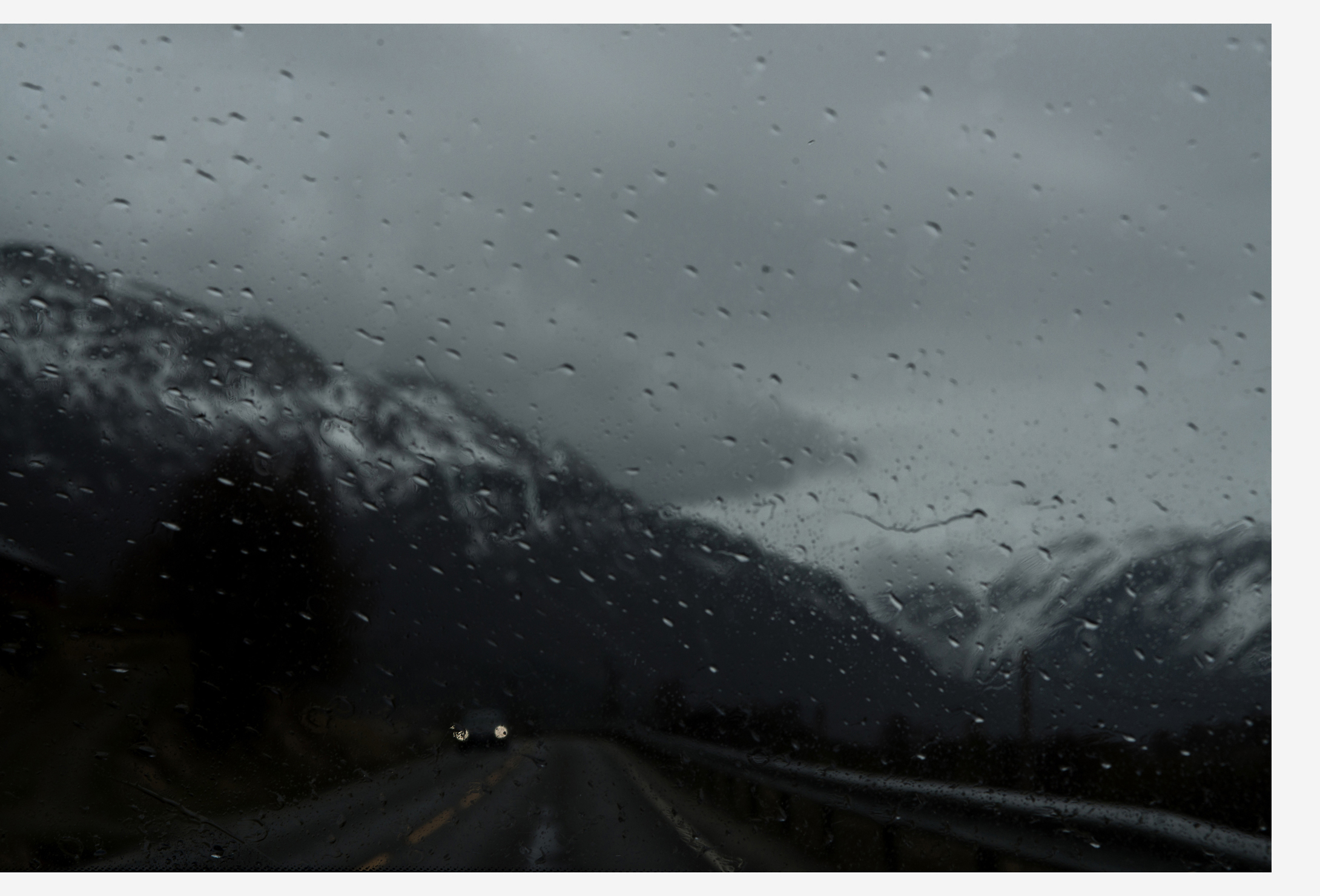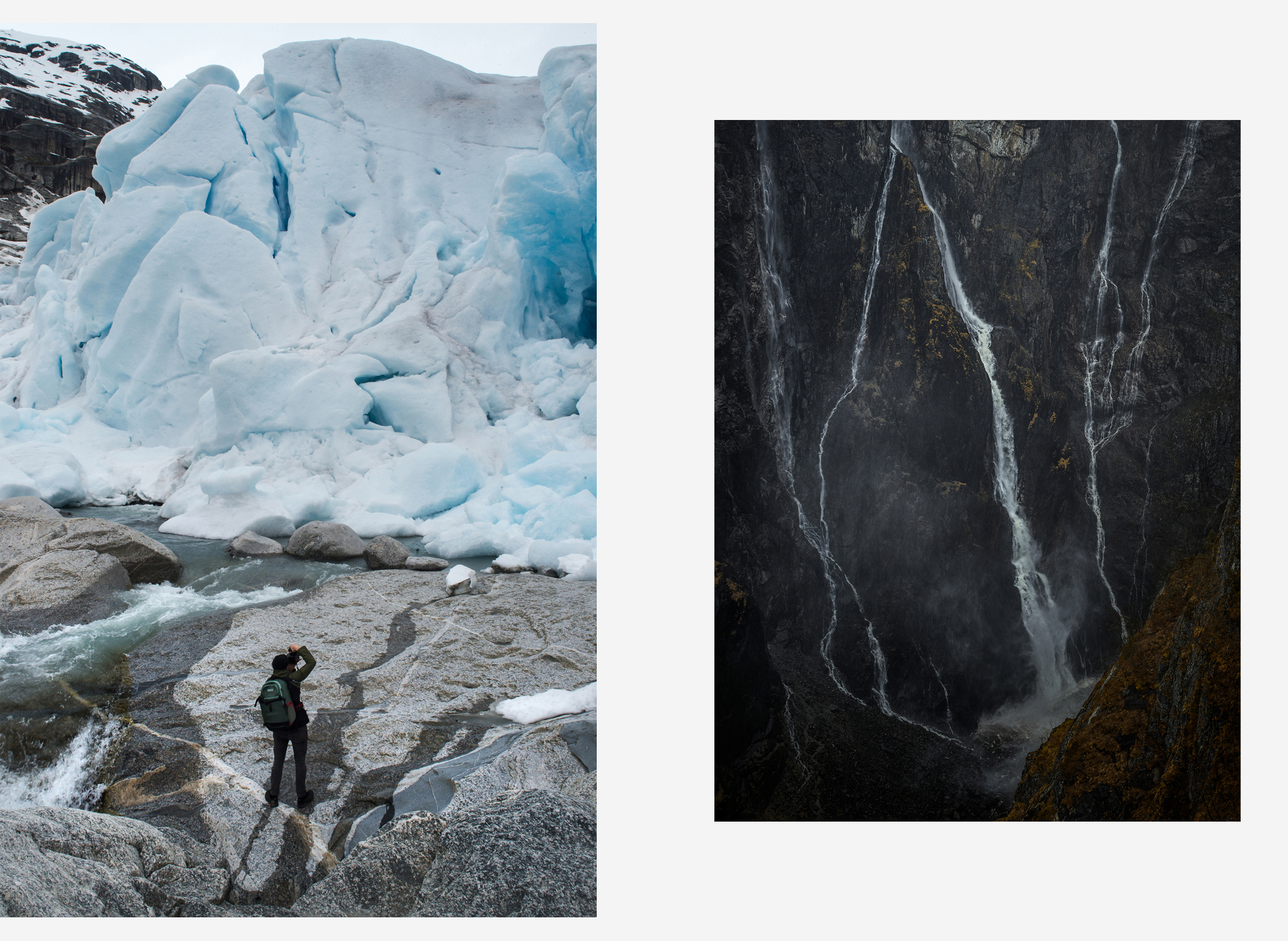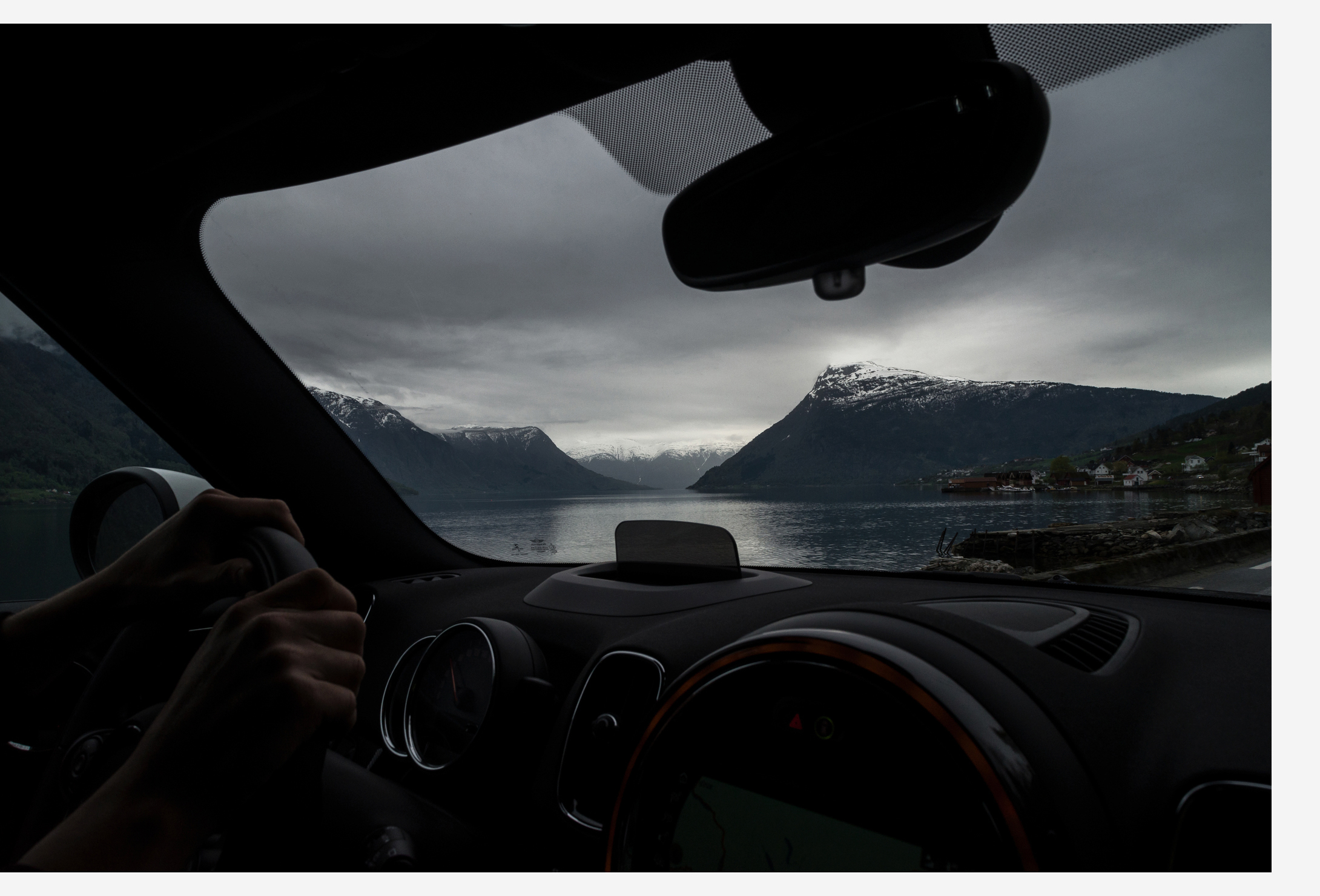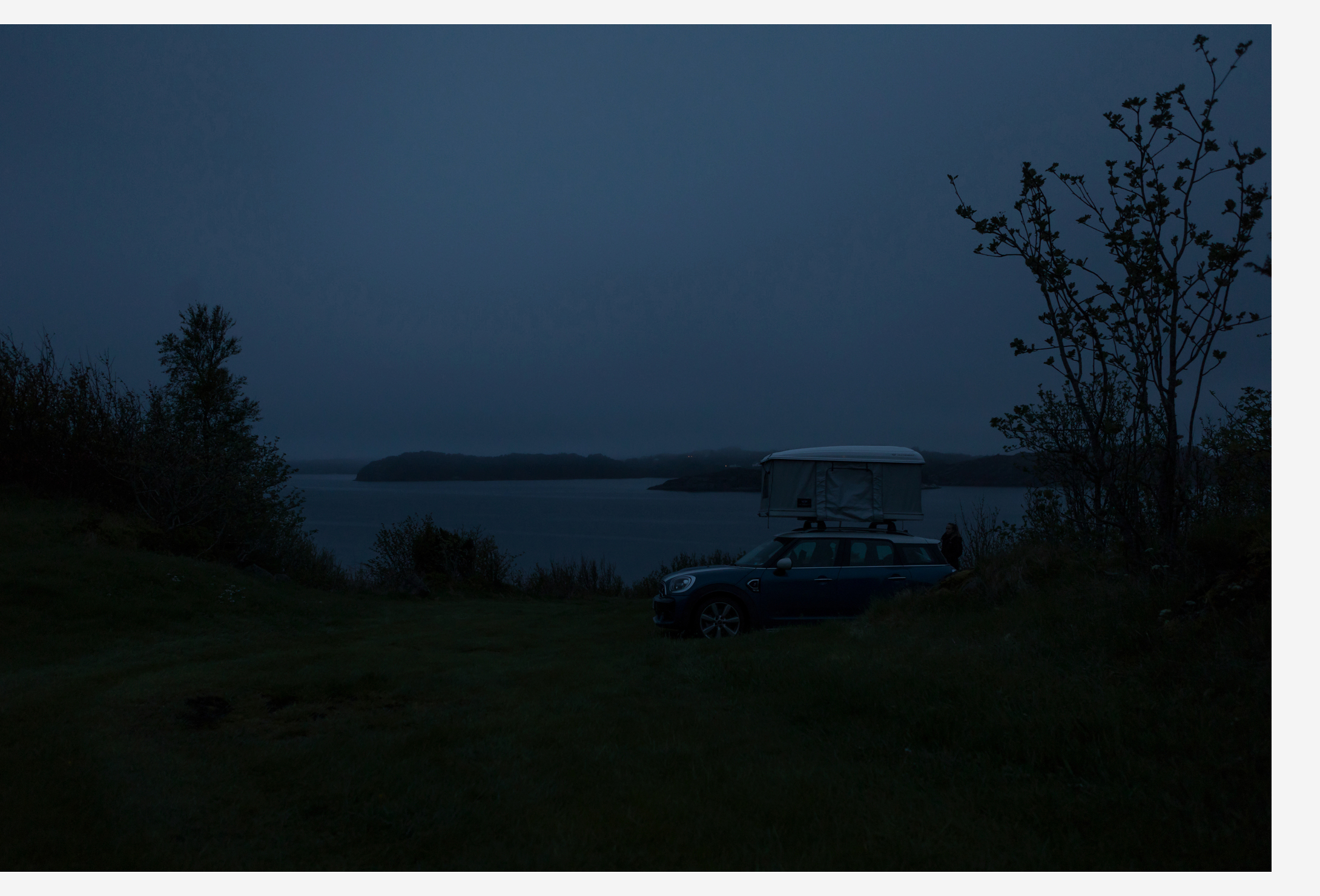 60° 23' 34 n, 5° 19' 26 o
Experiencing how the weather changes between high plains and small cities by the sea. Losing track of time in between fjords and roads. Exploring some 3.000km Norway by car, ferry and foot. That has been our idea since leaving Germany far behind and starting to our first venture North #onthenorway.
Our anticipation was quite high as we do love the roughness of the Atlantic Ocean, the solitude of tiny scattered coastal islands, open roads and big plains (Norwegian: "fjells"). When we started the engine of our MINI countryman, that would serve as our own home on wheels for the next 18 days, our cameras were fully charged and our heads already filled with hopes of the images waiting for us on the road.
The first few days both of us needed time to adjust to the new rhythm, the space, the lack of people (that we so had craved before). Each of us needed to fully immerse into the landscapes, let the senses absorb the light and the open views, unfractured by human traces. It takes a while to sort the chaos of all those impressions and to align oneself with the surrounding, and then with each other again.
We started our trip in Bergen, but looking back now I think we didn't actually get a connection on that first day. And as we rushed out to nature as soon as we could, we might not have given Bergen the chance it deserved.
To be fair, we didn't come to Norway for the cities, we came for the open spaces, the solitude, the awe-inspiring sceneries. And with all that we got overfilled as soon as we left the city behind.
Traveling off season gave us the luxury of empty roads and campgrounds and at times of complete and utter silence. When it wasn't completely quiet, we were surrounded by the sounds of nature: heavy rains, a stormy sea and countless roaring waterfalls, as the snow was melting fast on mountains and fjells.
Have you ever heard the sound of a moving glacier? That crackling noise, it left a mark in our hearts, made us feel humbled, speechless and transformed. There was peace to be found.
Not being forced to decisions every second adds another layer of comfort. Choosing a road, means you will follow it for miles and miles. It's route A or route B, no half way changes, no second thoughts. Just the one road ahead until the next orientation point on your map. Sunndalsøra – Oppdal – Hjerkinn –  Dombås – Otta. 120 miles, 5 spots, 2 roads, 1 turn.
Contrary to the traveling pace, the scenery was changing blisteringly fast and so was the weather! 18 days were enough to experience it all: radiant sun and 20+°C gave us our first sunburn of the year, never-ending rain left us and our gear soaking wet and frozen, and on the fjells we found ourselves in knee deep snow.
Some days we started with a freezing cold "shower" in the river and ended with fresh prawns from our campfire. We woke up with the most scenic views we could have wished for and fell to sleep to the songs (aka screams) of myriads of sea gulls. By the end of the trip we were addicted to "Canelsnurrer", the Norwegian version of a cinnamon bun.
Before it has been a guess, now it's a certainty: we need to go back #onthenorway!
Constantin Gerlach, Laura Droße