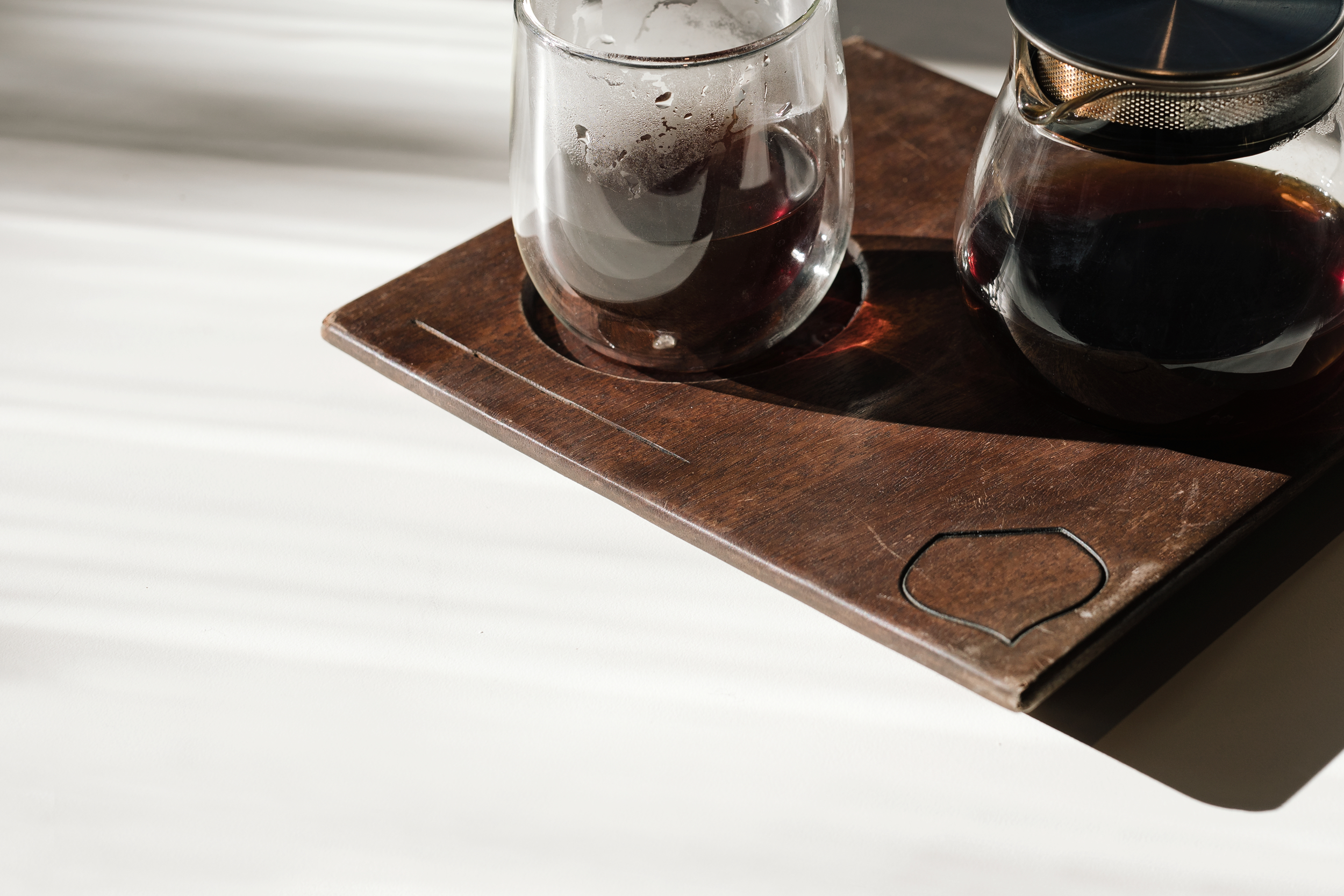 our personal coffee guide
to Brighton
Wherever we travel, we look out for small local coffee shops. And while it can become quite a challenge in some places to find even one café, where we would want to go back day after day, in Brighton the real question became: how much caffeine can we handle in a single day?
It's almost ridiculous how many cafés you find, all serving incredibly great specialty coffee and waiting to – wait for it – Brighton your day!
To give you a little advantage when you visit Brighton, we put our personal favorites together in this little Brighton Coffee Guide.
Not our first find, but definitely our favourite, that we'd gladly stuffed into our pocket and taken back home to Berlin. The whole place is understatement. Opening the door, you instantly know that in here it's not about design or trying to be, but about the coffee.
Without music, without wifi or anything else really, it is the pure pleasure of happiness served in a cup. And while the interieur is all minimal, you can feel a genuine warmth with witch customers are treated. We witnessed countless small personal chats, even when the coffee was ordered to take away,
it felt like a family of regulars and I remember saying that this place itself might be a reason to move to Brighton. 
Searching for a place that feels like home? Then go to "Pelicano". We've always been in love with the classic English homes and houses and Pelicano is situated in one of those tiny lovely gems right in the middle of the buzz at Sidney Street. So technically you can drink your morning coffee while watching people on the street. Best spot: The little table for two on the first floor right by the window. If you get that one, just sit down, drink a trillion of coffees and start writing that book, you've always been afraid of. Also: Definitely eat one of their countless cakes. Or two. Book writing is tough or so I heard.
In case the window spot is taken: nevermind, go and check the backyard, where you can also get a glimpse on Pelicano's micro roastery.
And if you're still not convinced: They also do serve tea directly sourced from small family farms AND one part of the owner-Duo, Sol from Korea, does all the graphics and artworks herself, which adds another personal and unique layer to it.
Time to put your fancy pants on! Redroaster Coffee in Kemptown is one of the coffee pioneers in the south of England and definitely the oldest roastery in Brighton, roasting and serving coffee for over 18 (!) years now.
That said, Mama got a facelift, and what a shiny one!
"World Interiors Designer of the Year", Hana Hakim, brought some gold, some white marble and a ton of greenery and turned Redroaster
(named after the former red roaster) into a botanical wellness oasis.
Treat yourself on their "Wellness Wednesdays" or at the weekends "Bottomless Brunch" or maybe even do the fine dining at
"Pike & Pine", which is the night time incarnation of Redroaster.
To be honest, as we prefer our coffee black, it's been quite an effort to cope with all the Extravaganza, but that doesn't change the "holy moly".
For us probably more of a dinner pick, followed by Espresso Martini or Espresso Ale, for everyone curious for all sorts of morning madness:
Redroaster is your spot in Brighton!
One of the best things while traveling? Coincidently bumping into nice places and people! That happened to us with Bondstreet Coffee: Walking past it with a serious coffee thirst, we figured it looked to inviting not to risk a glimpse. And as you can tell by the picture,
that was a decision well made:
What a fun and warm welcome!
Plus: One of their Single Origin Coffees comes from a farm called "San Pedro", which happens to be the name of the farm of our all time favourite coffee (so far). Not the same farm, but that still counts as a sign, doesn't it?
They do light to medium roasts, to emphasise the natural, subtle and complex flavours of the coffee – just how we like it. All their seasonal changing coffees are sourced from privately owned farms and co-operatives. Their main goal is to establish fair, sustainable and long-term relationships with the farmers. Whenever you buy one of their branded "Relationship Coffees" you can be sure, that they are directly sourced and the farmers are paid at least 25% over the official fair trade price! Enough of the fan talk, check it for yourself and let the coffee speak!
Small Batch Coffee Roasters
Did we mention that there are just too many nice coffee spots in this town? So here is another one, where we really liked the attitude (and the coffee).
Small Batch describe themselves as "coffee nerds, not coffee snobs" and say they not only serve coffee, but produce, roast and basically "eat, breathe and sleep coffee". Let's call it passion, shall we? By now they've built up a small empire with a total of 8 locations in Brighton + Hove.
With their earnings they support local and worldwide charities, providing clean water, fighting rare (but common) diseases in africa or helping feed the homeless.
A truly humble empire, that still calls itself a family. And in case you like Nick Cave just as much as we do: Their flagship store is located on Jubilee St, where you can sip your coffee sitting by the window, listening to the song with the same name…
That's our Top 5 (for now). As mentioned before: Brighton has so many different coffee spots (it even got named the UK coffee capital back in 2014!), that there are still plenty on our list, where we haven't been to yet. Hence your recommendations for our next trip to Brighton are more than welcome to hej@onthenorway.com